Aaron's word of inspiration this week is sewing.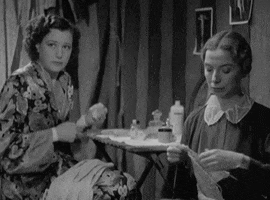 I like to tell people that my mother has domesticated me. While I do so jokingly, I am honestly proud of the skills I have.
My mom was raised in the 60's (she was born in 57) by my grandmother who became a wife/mother in the 1930's (my mom's oldest sibling was born in 36). So I always say that I could be a 1950's house wife (ya know aside from the tattoos and the independent attitude and sass).
I can sew, crochet, knit, cross stitch, cook, clean – you name it! Bring me a pair of pants and I can hem them BY HAND! Not very well, but I can do it!
When I was a nanny, I put these skills to use. I altered the children's clothes a lot. Turning school uniform pants into shorts when the knees had huge holes in them, darning socks, hemming karate uniform pants so the kids could grow with them, ripping out a knitted scarf where there was a hole and fixing it for one of the girls since it was her favourite, even making handmade blankets for each of the four children one Christmas.
But one thing that always surprised me was the inability for the mother of the family to do any of that. Like ok, I get it, you don't know how to hem a pair of pants. Not a lot of people do, and I can't do it well enough to be done on anything that will be seen by lots of people, BUT this mother couldn't even sew on a button or sew up a hole in a sock. Maybe wouldn't is a better assessment of the situation? Maybe I was just expecting too much effort on her part? LOL
I like that I have those skills though. It kind of sets me apart. I can knit and crochet up gifts for people which are more meaningful than store bought things. And I can fix little things that need to be fixed. If I get a little hole in something, I can easily fix it. Or if I drop a lot of weight, I can take things in without having to pay for someone else to alter them. It's super great.
I think simple things like that are a life skill that everyone should have. It saves so much waste – both in throwing things out or paying someone else to do it. But I have always had a "why pay others when I can do it myself" mentality.
How about you? Can you sew? Do you do things that others pay for? Lemme know in the comments below!