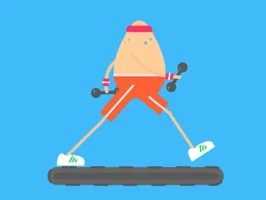 Alright Peeps and Meeps here is my weekly check in. I like having you know I'm working towards a goal! It helps keep me motivated!
I have been doing really well! Like really well. Just going to put that out there. I'm kind of crushing it. A little bit. Universe, that's not being cocky, it's being proud of my accomplishments so don't get all crazy and decide to strike me down with an injury or something.
Okies so this is week three of May! Woot! After week two, I was at 109.9 kms out of 200. Luckily, last Saturday was the exact middle of the month. It worked out amazing for posting. I love when that happens.
Unluckily, Strava has changed their app and I can no longer get my running total on my phone without a paid account, I have to actually sign into their website. PPFFFTTTT!
I had a nice long 9-day stretch of activity. But on the 18th I took a day off. It was a holiday Monday here and it was raining all day so I took the day off. So far in the month of May, I have only had two days where I didn't go out for a walk at all! Although, I have been favouring shorter walks lately.
I have successfully logged at least one 20-minute or longer activity 4 days every week thus far and am on track to be completing the Strava May challenge of 4 days of activity (20 minutes or longer) every week for 4 weeks.
In order to be on target for getting my 200 kms, by the end of today, I should have completed 149.5 kms.
As of right now, I have logged a total of 158.3 kms. Which means I only have 41.7 left to go over the next 8 days (plus another walk this afternoon). I am positive I will get to my 200km mark!
One day last week, Thursday, I had my shortest walk ever! 1.9 km! I am trying to break in new sandals and the straps rub on my foot and between my toes so I walked slowly and just did a short loop. But that's totally fine – I have a little bit rubbed raw on the side of my foot now which means it'll be a few days before I put my sandals on again lol
Yesterday my afternoon walk was cut short. I left a staff social party early to get in a walk before dinner. If I go after, I feel gross. So anyway, I am 10 minutes into my hour loop and a bird POOPED ON MY HEAD! I looped back around and was only out for 28 minutes. This morning, I was all set to go for the hour as well. My weather app said it was 15 degrees but felt like 18 which is perfect walking weather! I put all my work out clothes into the wash and headed out in regular clothes. By the time I got to the bird pooping place I was already hot and starting to get sweaty. I decided to skip the hill portion of my regular hour which would cut it down to 45 minutes. No biggie. But there was also construction happening on the sidewalks I take so again I was shorted and was only out for 36 minutes. But that's probably good because I was so hot and gross when I got back. I don't mind be hot and sweaty in work out clothes, but hot and sweaty in a regular bra? Ew. No thank you.
I threw in a few sprinting sections this week as well, not as much as before but a little bit. I think my knees will no let me run. Maybe when this is all over, I can get a super cheap gym membership and use their elliptical machines to take the pressure off my knees? Or get a little machine when I eventually move to a different place. Who knows. Winter is coming folks! I'll have to figure something out then!
I have been picking up a few small annoyances while I'm out walking/jogging. Like adults riding their bicycles on the sidewalks, or children riding their bicycles without helmets.
Question for you: When you're walking on the sidewalk, do you follow "road rules" aka the sidewalk is like a road and thus you stick to the right-hand side while walking? Which means you're walking in the same direction of traffic? Is that just me? A lot of the times, I'll walk close to the right to give space for people to pass me but then THEY also hug the same side while they are walking towards me and one of us HAS to switch so I just give in and walk on the road – but I learned growing up if you're walking on the road, you walk on the left so you can see the cars coming, so now I'm on the road and on the right which means I can't see any cars coming?!
I only get annoyed when someone who doesn't have grey/white hair does things. Like no, you stay on the sidewalk auntie, I will go on the road! You keep yourself safe for the grandchildren I'm sure you have and who will need hugs and more hugs when this is all over!
And I'm finding cars are being more aggressive and inconsiderate as well. Some will nicely back up when I have to cross their path at intersections, but others just speed out and around as if pedestrians don't have the right of way…but whatever.
Hows your quarantine exercising going?! Lemme know in the comment section!