Y'all I've got some PLANS!
Becky was tagged in a post to share what her dream first-post-quarantine weekend would look like. She was kind enough to tag me too so here we are!
Like Becky, living in quarantine hasn't really changed my life much. I didn't do a lot or go places before. My friends mostly live out of the city, and I have two years of living over seas as experience to just sit at home and chill. I have work and church and that's about it.
But now what we're in quarantine I don't go anywhere. I didn't go into a shop for a solid 5 weeks when this all started. I've had groceries delivered and that's all I needed. I do go out every day for exercise but this is about PLANS and going PLACES. Not just walking a loop around the neighbourhood. Now I have a mask and have started venturing out a few times. It's nice to have a purpose to my morning walk – like Thursday when I went and got groceries. Woohoo!
But we are talking about AFTER this is all done. When I actually have the choice to go out and do things! My first post-quarantine weekend will probably look like this:
Friday:
A DATE! With The Guy. I don't care what we do, as long as it's together and I get to wear my new dress which apparently is never getting here because the Canada Post tracking label was created on the 7th and that was the last update and I have no idea what is going on. COME ON DRESS YOU'RE ADORABLE AND I NEED TO LOOK CUTE FOR MY MAN!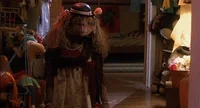 We had plans to have our first mutually recognized date during the week of March 16-20. But guess when Toronto went into a state of emergency and everything closed down? THE WEEK OF MARCH 16-20!! I'm just a little bitter about it, not gonna lie.
Saturday:
A DATE! With The Toddler who will probably be 5 by the time this happens. We had plans to have a "just us" day on March 18th. Are we sensing a pattern? Yeah I think so! A subway trip and a day spent at the ROM was in order! Sans baby sister.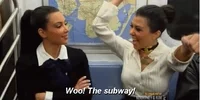 When his mom called to cancel she said she hadn't told him yet (thank goodness!) and I told her that after this was all over with I'd take him for a Saturday day trip. I didn't think it would be this long after the fact… His birthday is in mid-late June so I have bought some books and have sanitized and wrapped them up all nice. I'll mail them to his mom soon so she can have them for his birthday. It's the first time I have done something for his birthday, but I miss him and it doesn't look like we'll be having our day date anytime soon.
Sunday:
A DATE! With Jesus. Y'all I'm in for a whole weekend of dates! Church in the morning and probably lunch with a friend from church.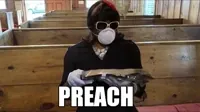 Maybe a drive out to see my parents for dinner. But I'm guessing this is going to happen in the middle of the summer here so I'll just rent a car and spend a few days with my parents after.
So my first weekend I will be jumping from one date to the next, each one something that I am missing terribly right now.
I'm not a tagger so to anyone reading this post, what does your first-post-quarantine weekend look like? Feel free to make your own post or leave your plans in the comment section below!