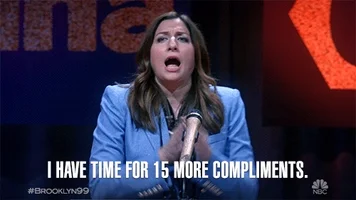 Alright my loves – so a week ago a blogging friend of mine wrote a post about his daughter getting a compliment journal from her classmate. And since I am so unoriginal, I decided to copy this idea! But it's a GREAT IDEA!
Listen – I've got some straight up mean girls in my one section. They are 7 or 8 years old and mean. Like the one is a queen bee, Regina George wannabe. And I am tired of the mean words and attitudes. Especially when the other girls just like fall over themselves to try to keep Regina happy and to be her bestest for the day. And I feel like she just sits back and looks at the chaos.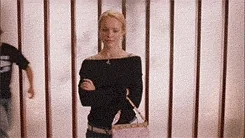 Anyway, so Sam's daughter did this compliment journal and I wanted to try it. I didn't get a pretty journal like the one his daughter's teacher got, I just grabbed two extra workbooks from my cabinet and got to work! In it I wrote:
What is a compliment?

A compliment is when you say something nice about another person.

In this journal, you will pick a student who does not have a check mark beside their name, and write them a note. This notes needs to have at least one compliment. When you are done, place a check mark beside the person you have written to. You must bring it back to school tomorrow. Put it on the desk of the student you wrote to so they can read your letter.
I put the number of students into my phone and had it randomly tell me a number and that was the first person to get a note. I had to put my name on the list since I was writing the first letter but that's ok. I ended up with two boys for the first round (two sections remember?) and wrote pretty awesome letters. I was happy that I wouldn't have to do anything for a while with these journals except write in the agenda's for each student every day who was taking them home. It kind of just works for itself – I don't have to monitor it at all except to make sure the journal is going to a new person every day.
So the first notes went home on the 25th. The 26th was a snow day so on the 27th they were given to two new boys. Today, the 28th, and we are on the 3rd person in the journal. Guess who got BOTH letters for today?
ME
That's who!!
Apparently I'm spoiled but if I'm spoiled in love I will 100% take it!
Here are the letters that were written for me.
Dear Miss E

I'm happy that you are my teacher. You are a nice and kind person. You help me calm down and you understand me. I like the way you always have a smiley face.

I love you a lot.
That was from my little starfish (student who is on the spectrum). I know his mom helped him because she emailed me the night before because she didn't know what the journal was and only saw "compliment journal" in the agenda.
This second letter is from a student I thought was going to be the worst student all year for behaviour. He started the year off so rough! And today he told me that he really liked me and that sometimes he thinks of me as his mom because of how nice I am. I asked him for the journal this afternoon when we had class together and he said he wasn't finished. I asked who he was going to write to and he said "you!" well OMG! ok! haha so he had some free time in class and took that time to write this note for me:
Dear Miss E,

I love how you are always so nice to [our class] and so calme when you are teaching. You are the best teacher I could ever have. Sometimes I wish there were ten of your. Sometimes your so nice to me that I eel like your my real mother. You are always so kind to me. I love you Miss E.
Like I legit can NOT get over all the happy feels right now.
If you are a teacher, I totally think you need to try this!! I LOVE IT! I don't like that I have to choose two new students to write letters to. Maybe I'll just ask someone to pick a number and then I don't have to worry about picking someone myself lol
Be kind to each other!
xoxo