Two days back at school and I've already lost my momentum.
For the better part of the last two weeks, I have been posting consistently and that's made me happy. But throw one thing into the mix (work…pfft) then it all goes away.
I really did almost post last night. But it was interrupted by me not making the effort to. I still feel like I am blogging every day because I am writing a little bit after every yoga routine, but that's not getting posted until Saturday.
What I can say is that I missed my students so much. Like I was so ready to go back! But after half a day I was already over it. It feels like I've been back for two months already and it's only been two days.
My vice principal told me early in the year, like maybe in late September or something, that after Christmas, the children come back and are settled and low key and it's all good.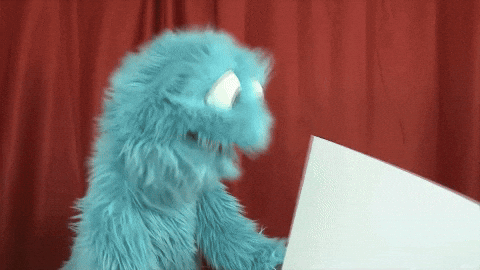 Y'all…omg. Like these kids are straight up insane. And our playground is icy so they can't go outside. And today is like CRAZY windchill cold so they couldn't even go play in front of the church like we let them sometimes.
I gave them a new seating plan and I like the desk set up, but I'm still not happy with where the students are sitting. It would be so much easier if they didn't all know each other from nursery school and have school and sports and church and everything together. Everyone is friends and everyone talks.
Yoga is going well! I have wanted to take a day off a few times but knowing that I would have to admit that to both you and my bestest pushed me to do it. Right after school is going to be my sweet spot – get home, change into yoga clothes instead of pyjama pants and then yoga/dinner/relax. If I do pj pants/dinner/relax then there will be no yoga. I honestly think it's the changing – like if I didn't have to change from professional clothes when I got home, I probably would be more motivated to do yoga whenever but I change out of my dress pants as soon as possible. It's just that extra little step. But I'm happy to say this is day 7, so one week is done! YAY
Let's just keep going with a general catch-up: boys are stupid and nothing I have ever lasts longer than 7-10 business days. It's almost like I have a curse that makes it impossible for any guy to commit for longer than that without being a flake? It's either two weeks and then nothing, OR super great for a long while and when I'm ready to be all "yo, let's define this" then poof he be gone. UGH
My nail art supplies that I ordered in the middle of December are slowly trickling in. I got the brushes I ordered which are kind of BLEH but for $2 for a set of two, whatever. They will be my practice brushes and then when I'm starting to do my own nails for acrylics I will get professional grade brushes.
I did a massive shop on New Year's Eve with the gift cards I got for Christmas to catch up some "last day of boxing day sales so we added extra discounts" and the pair of shoes came in today. I ordered 9 shirts from a company I love to wear for school saving a TRUCK LOAD of money! The first 4 shirts were shipped individually from all over, but the last five were sent out today, in one order, and should arrive tomorrow! YAAS! The place where I got my shoes is still in massive discount mode and I'm tempted to get another pair of shoes but I'm not sure if I can justify it. But it's such a good discount I might actually do it…but no. I need to not spend money on things like that lol.
That's about it. Maybe this weekend I will invest some time into making a jar of topics to so when I have that nice slice of time after dinner where I could just spent 3-4 hours watching netflix before bed, I will have something below. Topics and prompts are always welcome in the comment section below.