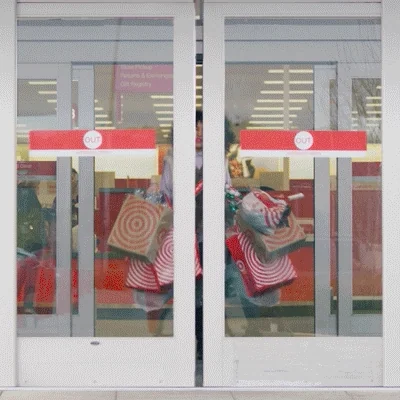 That gif is exactly how I felt leaving work a few days last week.
As a teacher, you kind of expect to be given things at Christmas and at the end of the year from your students. Going into my job this year, I didn't really have any expectations about Christmas, but thought maybe I'd get cards from the students. MAYBE a small gift card for coffee or something like that.
I was NOT prepared for the overwhelming generosity that graced my desk this week. It started on Monday and didn't stop until I left work Friday at noon (it was a half day, don't worry I didn't just leave children unattended lol)
Obviously, I took lots of pictures of everything, but for those who don't want to look through all the crazy pictures I have, here are just three:
It was a lot. Like I actually rented a car for the last day of school! Mostly because I needed to bring in gifts for my students, but also to take home the gifts that I was given.
We are told at my school that our pay is low because we get no funding from the government. And it's true. Our school is completely run off of tuition and fundraising. No outside help! The parents are immigrants and sometimes these kids are first generation immigrants. Their parents are trying to make a better life for them and have started over in Canada. So tuition is kept low to help those families who need it.
So going into the Christmas season, I had no expectations at all for gifts. Also, I'd never taught before so I didn't know what to expect anyway. But when the gifts started to roll in, I was FLOORED. The parents were so generous, and the cards they wrote literally made me cry a few times.
When I got all the stuff home, I instantly thought I'd be re-gifting a lot of it. But after going through it, and considering the fact that my students bought it for me, I only took three things out of the pile that I won't keep. Two things are heavily scented and I won't even open them. I am very sensitive to smells so there is no way I'm going to suffer headaches for my students lol. And the other is a cheese plate/knife set. I actually received TWO of them from parents! TWO!!! I guess they think I entertain more than I do? haha! So one is a simple board and the knife is non-threatening with a handle that says "joy". The other one has a crazy knife that looks super dangerous so I've put that one aside for re-gifting lol.
Since I have the photos anyway, here are all the gifts (minus the gift cards). I kept all the cards that were written and put them into my box where I keep all the pictures the kids have drawn for me.