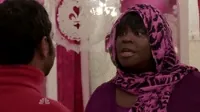 Do you ever just treat your self to things just because?
I was inspired by a fellow blogger, personal friend, and someone who is also a teacher, to get myself a present for making it through the first week of school. I was going to say my new laptop was that, but in all honesty, I got it before school started and I should have gotten it like at least six months ago. I need it for work and life so it's not really a treat.
Yesterday, to treat myself and in order to add a little bit of happiness in my life from some recent developments, I decided to give in and buy myself some nail things that I have been wanting for a while.
First of all, I went to Enail Couture. This is a company that is based in Canada, and the lady that I watch on Youtube that I am completely OBSESSED with praises them all the time. Eventually I think I might switch over my whole operation to their products. But one thing at a time haha.
So from them, I purchased a no-wipe gel top coat. If you watch my videos, you'll see that I always have to do an alcohol wipe after the final cure because there is a tacky finish to the nails and you can't just leave it. So this product means that I don't have to do that!
This is important because I also bought their gummy gel. This is apparently the best thing to hold gems and things to your nails when you are doing nail art. Like the Youtube lady (Suzie from Nail Career Education if you didn't know) put like HUGE gems and pearls and things on her nails and they didn't fall off. But when you do that, and then have to do a top coat wipe after, it's not good. So you put the gummy gel on and then the no-wipe top coat, then the decorations and then cure and you're good to go.
Both products are on sale right now so WOOHOO!
Then I went over to Amazon and bought some decals that I have been wanting for a while. This is why I needed the other two products! I'll be getting 10 wheels of items (120 different designs) to put on my nails. I'm talking about flowers and animals and things like that.
I also bought a dehydrator and a bonder for the gel polish because I really need to get something that will make my polish stick better because I have been trying ALL THE THINGS and it still cracks and lifts and peels off within a few days.
So yes!! Those things are all paid for and will be shipped off to me soon. I can't wait to get them! Of course, it was like $100 for everything but I can live with that. I just survived my first two weeks in school after being out of the teaching world for the last 4 years. Go me!
I am not being endorsed by any of these companies or products. I did not get paid or compensated for this post in any way.