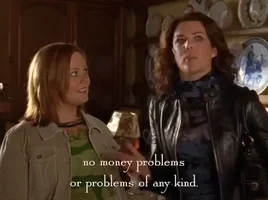 If money were no issue, I'd probably still be a teacher of some kind. I love teaching. Even this summer with all the stress of teaching teenagers every single day, I have really enjoyed myself. Like the last two weeks have been super boring but that's just because I have beginners who don't understand "was it boring?" The adults that I teach are amazing! I'd be able to do that full time I think. If the pay was better.
I'd also probably focus on writing a book. I was going to do that this summer but it never ended up happening. I have a book almost completely laid out in point form on my phone but it's just getting it down on paper and organized, ya know? I thought I'd have had time to do it, and I probably did if I didn't spend my evenings being lazy and watching Netflix.
I'd also travel – a lot. All around Europe. I have this huge list of places I want to go and things I want to see but the cash needs to be there in order to work all that out haha.
I'd stay in cafes and edit pictures for my photo website. Hoping that someone would buy one.
What about you? What would you be doing if money were no issue?
If you want to learn more about Saturday Questions, click here.