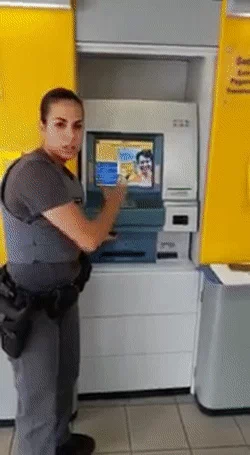 So my day has been one from hades. Like I'm not sure why I am the subject of all these scams lately but it can stop anytime!
I got home from work today and was updating my student reports for the one girl graduation tomorrow. I started the day off tired and cranky and upset and but by the time I got home, I was kind of feeling better. I had an appointment at 6 so I didn't have to leave my house until like 5:20. All was good.
Until I got a text message from my cell phone company. Someone was trying to transfer my number to a different company. If this was me, cool click the link, if it wasn't please call by clicking this link.
Well, after what happened with my credit card a few weeks ago, I was calling RIGHT AWAY. And I wasn't clicking the link. I found the phone number online and called them that way.
The dude on the phone said that yes, someone was trying to move my number from that provider to another company and they put a stop to it right away. I said awesome, thanks for taking care of it!
Then I get up to go to the bathroom and I check my phone, and there is an alert on it saying that service was discontinued and I had two emails from my service provider saying that service was discontinued!!
So I PANIC. I go to the website but they only have a stupid virtual assistant and if I need more assistance I need to call them. BUT MY PHONE WAS SHUT OFF!! I quick run out the door and head to the closest shop.
Once there, I get the guy to have a service call come to the kiosk phone since mine didn't work. I also connected to the mall wifi and find out that my paypal account had the password changed and an email added to it. I was locked out.
I used the kiosk phone to call paypal but after 10 minutes on the phone with them, my phone provider was calling through and I had to hang up. I was on the phone for about 40 minutes with my phone service provider. Even though they had cancelled the transfer, it still went through. So I use Facebook to message my brother who calls my appointment for me and tells them I'll be late.
I finally get my phone number back and then I head off to my appointment. I had two booked and I was 30 minutes late which meant that I was right on time for my second slot. I got my face threaded and then we were going to do my shoulders but I checked my phone again to see if I was getting texts yet (I could call out but nothing else) and it had lost service AGAIN
We didn't do my shoulders and I paid and left for the mall again. The lady at the kiosk saw me and we turned my phone off and waited about 20 seconds and turned it back on. I had service! I called my dad. That worked. He called me, and it worked. I was getting text messages! YES So I left.
I got home and called paypal. After about an hour on the phone with them, they had verified that yes someone had changed the password and email on the account. They had added two additional addresses to the account. They had a pending purchase of over $1000.
The account is now frozen. And I can cancel it once that pending charge is fully taken off. As I was on the phone with paypal I got an email saying "Please confirm your email now so that we really know its you" so I asked her about it and the email it was sent from was service@intl.paypal.com which isn't a paypal email! So it's being ignored as well.
UGH! Since my phone is technically a "new transfer" I can't change my number for 14 days, but as soon as 14 days are up I am getting a new number. I had SUCH a horrible day. I am so glad that it's almost over.