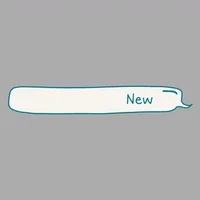 So about a week or so ago, I got a mystery text, from an unknown number in my phone.
How are you?
Now I usually play the line "sorry my phone reset my contacts, who is this?" but I think it was actually the day I was moving so I was like "I'm sorry, who is this?"
Oh, I guess I have the wrong number.
Hmms….okies. But I'm a nice Canadian so I try to help this poor person out. "who are you trying to reach?" Because maybe they were trying to get me but I just deleted their number from my phone? I do that sometimes – delete numbers that I don't want anymore or need anymore (here's looking you all my online dating weirdos).
Then I got a reply:
🙂
But then it goes silent. So I delete the message. Like a normal person. I think it was a day or two of silence and then they reappear.
Opps, I just remembered who this is. Sorry :(
Like…ok? "Ookkiess"
Is this person playing with me? Then I started to go through the people who I thought it might be. The ex from March/April who used pinches/slaps when he didn't get his way? Nooo…I still have his number saved in my phone. The one after that who I left in the mall angry and upset because I wouldn't kiss him? Still nopes – his number is still there and it's blocked.
Another day goes by of silence
How are you doing? Did you find work?
Now I'm really starting to be annoyed! The pincher/slapper was the only ex who would have to ask that question. I have no idea who else would have had my number and who would need to ask that question. And why would I have deleted them from my phone? It's such a mystery!!
"Who is this?"
And nothing. Since TUESDAY.
WHO IS THIS PERSON!?!
I tried to google the number, but it's not listed. The guy suggested I save the number to my phone but just not tell this person I was, and then check Whatsapp. Um GENIUS! So I did. And the number has an account!! But there is no picture and no name attached to it. But I guess since I saved it under "unknown" it comes up as "unknown" BUT omg what if I just search for the number in Whatsapp?! Like I am literally just thinking of this right now. I'm doing it.
Ok so that didn't work either. I can't search a number that isn't saved as a contact…so I saved it and didn't add a name but it's the same as before. It comes up with the profile but there is no picture attached and since it's saved in my phone as the number, that's the "name" that comes up. But this person WAS online at 3:58pm today. So at least there's that…And their status was created on the 25th of July and it just says "Hi" so I think that's probably when they created the account, and it fits with when they sent me that first text.
It is driving me insane that they haven't answered me. I want to know who it is. I have a feeling in the pit of my stomach that it's the pincher/slapper but I want to be sure. And I want to know why he's reaching out. And under a new number. That's stupid.
Does anyone have any ideas on how to find out who this person is?