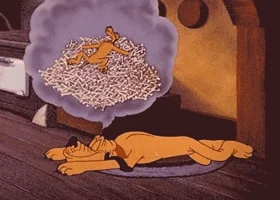 I have had the great pleasure of achieving a lot of my dreams in the last little while. I have a job that pays well enough to fully support myself (aka paying rent), I'm working more in the field of education than I was previously, I've invested in my nail art hobby by getting an e-file, I'm getting paid to write my online book (a grand total of $1.49 in earnings for the first month! Heck yes!) All of those were things that I've been wanting to do for a while now.
So I guess now is the time where I need to find new dreams and goals. I do want to start learning how to do acrylic nails, but that's just a timing and money issue. I don't want to buy the things now and then have to move them lol. Plus, I'm not sure how much of a mess they will make…anyone offer any advice on the dust made by using the e-file? Is it heavy enough to just fall or does it fly all over the place?
But those are all small dreams. I'm not sure what the question meant when it asks "what do you dream of doing" – but I usually just have small dreams. Lately though, I've been dreaming of a few big things. If you would have asked me two years ago, I would have scoffed at present day me, but I've been dreaming of getting married and having kids. I think I've always had the idea that I'd want to get married but never though of it as a possibility, and never kids. Adopt? Sure. Marry a guy who already has kids? Great. But I for sure didn't want any of my own.
What I think the last two years of online dating has taught me is that I've really opened myself up to the idea of marriage and children. Like before, I had kind of just resigned myself to the fact that I'd never get married, that no one would be interested in me romantically. But obviously I was completely wrong! It's been a great eye opener to see that it could actually be a possibility in my future and now I'm started to get attached to that idea.
I'm not exactly sure when it changed for me about kids though. Now I really want one! Like maybe just one, but it's something that I've been dreaming of a lot.
So I guess those are my dreams now. I have my teaching job, I'm moving on to new things, and I'd love to expand my life to include someone else and a mini-swirl of us.
How about you? What do you dream of doing?
If you want to learn more about Saturday Questions, click here.