I may not belt it out in the shower like Emma Stone in Easy A, but I definitely don't shy away from singing in random situations.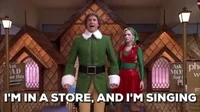 Sometimes my kidlets call me out on it because I'll just randomly sing a word when/if I get excited. Fun little fact, I was on the phone the other night super late, half asleep, and the person I was talking to did the EXACT same thing and I think I just might be in love now lol No one else ever does that!
The only problem is that I don't have a "go to" song. Like I've never been to karaoke before. That would TERRIFY me! MY first time in Korea, I had this mysterious illness that haunted me from February to November when I went home. And my last weekend there, my boss took everyone out for dinner and then karaoke but I wasn't feeling very well, the stress of leaving was making the illness act up again, so after dinner I went home. And they were all like "why are you going home? This is your party!" And I was like "I don't feel well, I'm sorry." So they all went and I went home. Fun times.
But I also don't think that I have a great singing voice. Or so I've been told by my mom. My mom grew up singing in her church. Her sister and her sister's husband were two singers in a Christian singing group from the late 90's that was actually pretty popular! So singing is in my mom's family. But whenever I go to sing, I get told I'm off key. So now I do it on purpose. I throw my voice just to make her cringe. HAHA!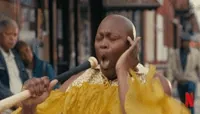 When I'm driving in the winter and the road/weather conditions are getting too stressful for me to handle and I have flashbacks to murdering a mailbox, I sing a song from church. It's just a tiny little chorus but it calms my nerves. If I'm alone I sing it out loud, but if I'm driving with people (especially my kidlets) I sing it in my head. Oooo I do sing when I'm driving. Mostly when I'm driving by myself haha.
So bottom line: I love to sing! But I hardly ever do it outside of my head.
What is a song you love to sing?