I've written about Doors Open Toronto before, but I honestly can't say enough good things about it. It's such a great event and it's such a shame that basically no one I talk to has ever heard of it before.
This year, thanks to an amazingly helpful bus shelter ad, I remembered about Doors Open Toronto before it was over. I was able to reserve two seats for a Sunday trolley tour and it was splendid!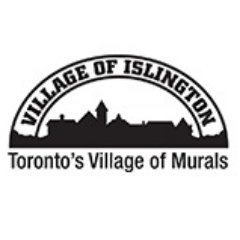 I reserved two seats because I didn't want to go alone, but I didn't know who to take with me. A tour like that isn't always everyone's cup of tea. I eventually, super last minute (like Friday night right before I went to bed) asked a friend of mine to go.
We met up at Montgomery's Inn, which was the start of the tour and another Doors Open location as well. The sign-in was easy, and very organized for the trolley tour. There were two lines, one for pre-booked peeps like myself and my friend, and then a wait-list line. All but two people from the wait-list line got on our trolley. The trolley was ADORABLE and I was super excited just at the thought of riding on something so cute. The following is an image taken from Google but it's the same type of trolley.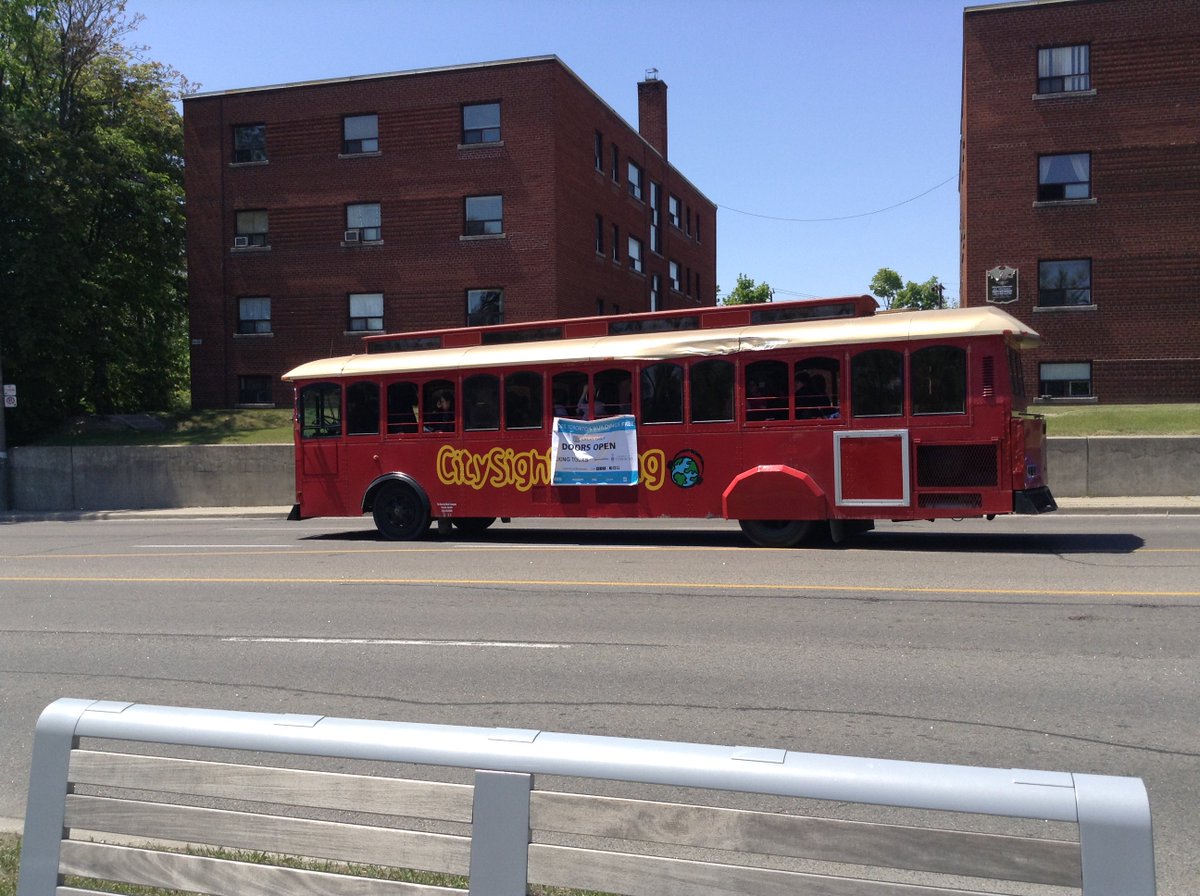 So we all get onto the trolley, and we are off on our way! The tour was slated for an hour, and I honestly did no research before so I had no idea what we were about to see. My friend who came along had never been on a trolley tour before and asked me what it was going to be like and I was like "I have no idea." Of course I didn't pick up a map or anything before we got on the trolley, because why have information about what you're going to do before you do it? That's just what prepared people do. I obviously was not being a prepared person.
Our trolley driver and guide were great. The driver was safe and respectful of traffic, and the guide, who's name I completely forget but she had some totally amazing orange hair, was funny and very informative. She had the driver stop at one mural so we could get out. It was beautiful! All the murals we saw were by John Kuna. 
I mean, just LOOK at this thing! It's MASSIVE!! I was in total awe of it.
We then rushed back to the bus and continued on our way. The tour was short and sweet, we drove down Islington and slowed and/or stopped without getting off the trolley to look at the other murals. They are all done by the same person and I can't even imagine how much time and effort he's put into them. Apparently each one takes like 2-3 months and we saw twenty-eight murals!
I only got a picture of one other mural, one for my dad because it was about the first dairy/milk factory in Toronto and my dad worked in the dairy industry for the government for almost 30 years before he retired and started his own company doing the same thing. 
Just look at that detail! The trees going up the brick?! AMAZING!
I have half a mind to go back and get a walking tour of the murals. Those tours are about 1-2 hours long and if I remember our guide correctly, they are free? I can't find any info online to help out with this information.
So after we returned to the parking lot, my friend and I decided to go into the Montgomery Inn and look around. The admission is usually $8 for adults but because it was Doors Open, it was FREE! I love that word! They had a tasting element in the first room, some homemade bread and rhubarb sauce which was yummy! In other rooms they have people dressed in period clothes playing music as well.
The Inn is still made up as it would have been when it was first opened and lots of items were on display. There were quite a few "do not touch" or "do not enter" signs which ignited my inner rebel, and my friend totally encouraged my shenanigans so maybe some keyholes were looked in, and benches/doors opened that didn't have any signs. I promise I behaved myself! Like 95% behaved. Which is a high percentage for me!
And then since it was such a hot day, we just drove down and around the corner onto Bloor and got ourselves some very tasty treats at Demetre's. I'm pretty sure I went into a sugar coma directly after finishing my sundae.
It was a pretty great day! Perfect weather, perfect company, and perfect activities! I definitely recommend Doors Open to anyone who lives in the Toronto area. Of course, you'll have to wait until next year to participate, but I'll let you know ahead of time when that happens so you have lots of time to plan your outing!