You and me both, Seth Cohen!
For those of you who don't know, I've started tutoring in the evenings. I interviewed for a summer job and it was for morning teaching but I couldn't commit because it wasn't going to be guaranteed hours so I just have one student right now, from 10:30-10:55 pm. We meet on Skype and do his homework or do some English work in a book. He's from Korea but lives in BC so it's nice.
Okies, so last night, I was doing my tutoring session on Skype. And my student needed to find metaphors in sports writing. So he's on his laptop searching, and I'm on my laptop searching and THIS IS WHAT I FOUND!
Maple Leafs Name Paul McFarland Assistant Coach

read the full story here
UMMM EX-SQUEEZE ME!?!?!?
GUYS GUYS GUYS GUYS GUYS GUYS GUYS!!!
LISTEN UP!!!
I went to high school with this guy!!!! HE PLAYED FOR THE KITCHENER RANGERS AND I HAD CLASSES IN HIGH SCHOOL WITH HIM WHEN HE LIVED IN KITCHENER TO PLAY FOR THE TEAM AND NOW HE'S AN ASSISTANT COACH FOR THE LEAFS!!!
Y'all I couldn't sleep I was so excited!! It's like the 17 year old hockey fan inside of me has awoken.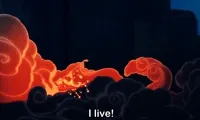 If you remember, I actually wrote a post about him last year for A to Z. You can read that here.
Now, if you'll excuse me, I have to go breathe into a paper bag for a little bit.