Okies, so I'm really going to try to keep this post as PG as possible, but we need to talk about the use of one specific innocent word that I can't even say anymore outside of work.
Daddy.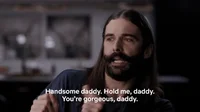 JVN is basically the only adult I can stand saying the word "Daddy" when he's not talking about his actual father.
Am I the only person who, upon hearing the word Daddy, instantly thinks of very inappropriate things?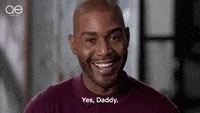 I use it a lot at work because I am refering to the kidlets' dad. Like "Hurry up, Daddy is waiting." or "Daddy said you have to do this before bed so let's get that done."
That's ok. Because I'm refering to an actual dad. In the same way that his children refer to him.
BUT and I can't stress this enough:
If you're using the word outside of that relationship, I find it so weird.
ESPECIALLY if I'm in church. I really seriously super majorly over the top HATE it when preachers refer to God as "daddy". PLEASE STOP! It's creepy.
You can definitely refer to him as our father, or our heavenly father, but STOP using the word Daddy to refer to him.
So basically, what I'm saying is that the only appropriate time to refer to someone as "daddy" is if they are your actual father, you're talking to children about their father, OR if it's followed by this vibe: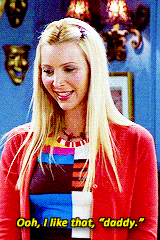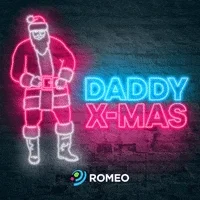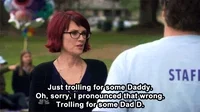 Thank you for listening to my PSA.