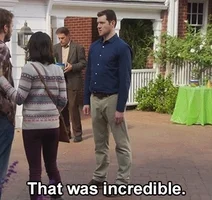 So I've been sitting here for over an hour trying to think about what to write for today. And I have come to a kind of sad conclusion, I can't think of one person that I admire enough to write an ENTIRE post about.
Sure there are a few people who I admire a few things about, how my one cousin left her husband after he slapped her in a mall. He had never done anything like that before, and they had a 3 month old baby, had just gotten married. But he slapped her really hard and she left him. I admire that one guy I dated a while back who had a brain aneurysm (so I totally spelled aneurysm correctly without the help of a spell check! GO ME!) and was able to learn how to speak and walk and read after it and he lost over 100lbs after as well. That's admirable.
But like that's it. Nothing more than a few sentences for each person. I could write about my best friend, I admire her a whole heck of a lot but I've already done that and I can't share her personal details here lol. Just know that if I had the freedom I could write thousands of words on her.
But maybe this is a commentary on being an adult? As we grow, we lose that childlike wonder in life and become a little more cynical, but does that also translate to people we admire? When was the last time you described someone as our hero? The kids I nanny and teach have lots of heroes. Some real and some fictional. Maybe it's easier as a child to see admirable qualities in people around you. I honestly can't remember the last person I thought of in that way. I really can't.
Maybe it's just all part of getting older? Or maybe it's just that I'm not interacting with the world how I should and those types of people have slipped from my view? I'm not sure. I'm also not sure why I'm in such a reflective mood this morning. But it is what it is I guess haha!
Do you have someone that you admire? Lemme know in the comment section below.
If you want to learn more about Saturday Questions, click here.