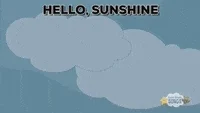 Not only is today the first day all week where there is actually a decent amount of sunshine, today is also the day I answer some "giftings" of awards.
Both are Sunshine Blogger Awards, and the first comes from Suzi at My Colourful Life UK. Suzi describes herself as a colour enthusiast, artist, DIYer, and many other things. Her blog is pretty rad so check it out.
Suzi mentioned that these awards are more life gifts than nominations, and I kind of like that, so thank you so much for the gift Suzi! I love getting them.
As anyone who follows this blog will know, I also hate following the rules. So as always, I will not be following them. Of course I will answer Suzi's questions and here they are:
If you had to choose one job to do for the rest of your life what would it be? 

I honestly would love to be a full time writer. I think that would be amazing! I'm not sure I could do it though, but I still think it would be amazing. 

What is your favourite way to unwind after a long day? 

I go for a run, have a nice hot relaxing shower, grab a snack, and watch netflix! 

If you could dance like no one was watching, what dance would you do and to what track? 

I would dance the basic white girl dance, which means you're probably not on beat and you look a fool. And I would dance to "Love like this" by Faith Evans ft. Fat Man Scoop. That's my jam. 

What is your favourite word and why? 

I'm not sure I have a favourite word. I do like to say "bananas" a lot. Like "OMG THIS IS SO BANANAS!!!" Or "ugggghh this is straight up bananas" See? It works both ways! 

What is the hardest thing about blogging? 

Sometimes the hardest thing is finding the inspiration and motivation to write. Sometimes it's not getting to attached to the people who read my blog because they sometimes leave and then I get sad, sometimes it's trying to stay positive when that one person who annoys you pops up and comments on your blog again. LOL 
The other person who nominated me is Susan from Life in Poetry. Check out her blog too! I just got connected to her through A to Z. I love getting connected to new people through that challenge! Here are her questions:
1/ Between Spring, Summer, Autumn and Winter You prefer…Why ? I prefer Autumn, it's cooler weather is perfection, and the fashion is amazing. 
2/ You like to write: Where ? When ? Alone ? With a Workshop ? I write usually in the mornings, but once my job changes then that will have to change. I usually write alone. 
3/ What is your favourite Sound ? I don't really have one? 
4/ You can choose to go anywhere (in the World) into the Countryside, where would you go ? Scotland! 
5/ Who would you like to interview (a person from the past or present.or future !) ? What questions would you ask ? I'm not really sure who I would interview. I would love to ask Gayle Carson Levine why on earth she let Hollywood destroy her book "Ella Enchanted" when they made it into a movie though. But one question doesn't really make an interview. 
6/ Your favourite clothes, outfit ? Right now my favourite is a pair of skinny jeans (always) and a blue floral flowly shirt, French tucked, with knee-high boots. 
7/ Your favourite author ? Jane Austen 
8/ Your favourite Music ? Pop, Dance, 90's R&B, hip hop
9/ Your favourite Painter ? Don't have one
10/ Your favourite Film Director ? Don't have one
11/ Your favourite Poem ? If you can, include it. "Oh Captain, My Captain" by Walt Whitman. 
Now, as always, I won't be nominating anyone, but if any of the questions above tickle your fancy, please feel free to answer them in the comment section below!
Have a great day my loves!
xoxo
T