Alright, Peeps and Meeps! Today is the day! It's the official A to Z Challenge Theme Reveal.
For my theme this year, I've decided to do things a little differently.
The first year I participated, I signed up late and had no idea what I was doing so I decided to write about capital cities I wanted to visit. I would copy and paste a few pictures of the city and link the tourist website, and that was it.
Year two, I wanted a little more of a challenge. I did a Harry Potter inspired challenge. Each day writing over a thousand words on a person or thing from the series that I thought was unique. That was a lot of work. I wrote some posts in advance but didn't schedule anything. Then I had no time to interact with other bloggers.
Year three, last year, I went with hockey. More specifically, I dished up some juicy high school stories about OHL players from the Kitchener Rangers. They went to my high school and I tried to stick to those players who were on the team during the years that I was actually in high school, so I knew them. I scheduled all my posts in advance so I could interact with other bloggers more.
Now, it's year four and I've learned a few things. Number one, copy and paste all the letters from the website prior to starting that challenge. If you're in a rush on the day, that's one less step you need to do. And two, write a post the day before the challenge starts, and make it a featured posted for the month. It will stay at the top of your blog's home page to let people know what you're doing.
So!! Without further ramblings, my theme for the 10th annual A to Z Challenge is…..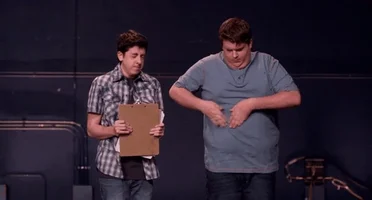 500-word fiction!!
Let me explain.
Every day, in less than 500 words, I will write a new little story. Now since I need a little bit more structure than that, I will be using an idea that I saw a few years ago, also on A to Z. I'm sorry, I don't know who it was that I saw doing it.
For inspiration, I will be working from a children's carpet. You know, the ones that you see in kindergarten classrooms? Each letter has a picture on the carpet and I will write a new story every day (no scheduling!) using those pictures as part of it. The person who did this actually made an intricate connecting story that linked all the letters and pictures together. I'm not going to attempt to do that haha. 
It will be something that I have never done before! And 500 words isn't a lot, but I'm going to see if I can do it. I'm sure I can!
But I need your help! I have four carpet designs below, and I would like your opinion on which one I should do. Please vote in the poll, it will stay open until March 30th. I need one day to see which picture I will be using for April 1st so I can get my thoughts rolling. Here are your choices: