Well, folks, it's happened again! I've been nominated for another award. I really should get a shelf or something to house all my hardware.
This award was graciously given by Suzi over at My Colourful World. If you haven't checked her out, and like crafty things and artsy things and beauty things and reviews on things and mental health things, go check her out. Even if you don't, go check her out. She really does have a little something for everybody.
As I state in every acceptance speech I write, I love getting nominated for awards. Because I'm nosy. Yeah, I'll admit it! I love reading all the answers that people give and then answering the questions they ask of me. It's fun. And I like to do fun things.
What I don't really like to do is the nominations.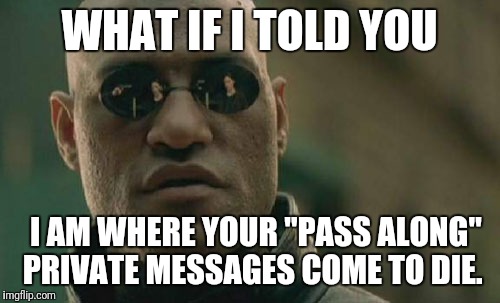 Sure, sometimes I will indulge and do the award properly, but that's very rare, and it's got to be something that I've never seen before.
So! Here are the questions that Suzi wanted to be answered:
If you could be invisible for a day, what would you do? 

Ya know, I've never really wanted to be invisible. I don't really see the appeal. Now if you asked if I could fly for a day or something – oh man! The possibilities! I'd be going all over Europe visiting everywhere on my bucket list! lol 

What is your star sign, and do you show any of the signs traits in your personality? I am an Aries, and proud of it! I actually do think that I fit in with a lot of what an Aries is supposed to be. I did a writing challenge last January and had to write about this, so I'm just going to direct you to that post if you want more of an insight. Leader of the Pack
If you had £1000 given to you, how would you spend it?

 I had to do some research and found out that as of right now while I'm writing this, that is $1719.82 Canadian. So my answer is that I would buy a new wig! I'm waiting until after I do my taxes to purchase one because it's a lot of money. The one I have now was just under $1500 and I've worn it every single day for the last 3.5 years. And I had it 6 months before I switched to wearing it full time. By the time I replace it, it'll be 4 years old so I think the investment is a solid one. And with the money left over, if there was any, I'd get more nail art supplies! hehe Obviously. 

What is your favorite season and why? 

I am currently in LOVE with autumn. So freaking much! My personal style is very much skinny jeans, ankle booties, and oversized sweaters over cute summer shirts. I love the coolness without the cold, the occasional rainy day, the crunchy leaves, the changing of the colours, the getting ready for winter. Everything about autumn is amazing. 

What is your favorite quote? It's actually my email signature for my personal email! It's by Wilfred Peterson:

What is your biggest dislike? 

Right now, because I'm in the middle of experiencing online dating, it would be online dating haha! My job doesn't really give me the time to go out and have a social life right now, so online dating is my best option. It's frustrating and exhausting, and as soon as you find an amazing guy who literally fits every single thing that you're looking for and you two mesh really well, something happens that neither of you can control and it all falls apart and you're left sad and at the start all over again.

If you could live anywhere where would it be? 

Highlands of Scotland. No contest. 
Okies, so in a lame attempt to keep this going a little bit if you liked Suzi's questions (they were unique and I really enjoyed answering them!) and you want to play along, feel free to answer one or all of them in the comment section below. It's ok to make your comments as long as you want. I don't mind 🙂
OR
If you really want to, make your own post. Please link back to both Suzi and myself so we both know you are participating, and that way we can both read your answers.
Happy Monday my lovelies!