It's official – my book has been read and is not being picked up.
Ps: before we go any further, can we talk about how WordPress has changed its blue buttons and words on the sidebar to pink?! Like when you put your mouse of the "categories & tags" drop-down menu, the words turn pink! Can I express how much I am loving that right now?! Not really but I'm sure you're all imagining a high pitched squeal, which would be accurate!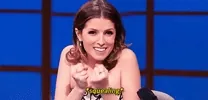 Okies, back to the post at hand! I woke up this morning to this email:
And ya know what? I'm not even upset. Like maybe 5%, 10% tops! About an hour after I submitted it, I knew I shouldn't have been so hasty. It needs a different title, and to be written better, and there needs to be more details added in, and more of a connection to the main character. Even for an illustrated children's book, there needs to be more. And now I have that chance!
I will definitely be working on it, and reworking it, and submitting it again. Maybe to a different agency, somewhere in Canada would be a good choice haha!
But today there is no sadness over that email, just pride that I actually took the leap of faith on myself to submit something that's been sitting in a notebook for over three years waiting to have the next step taken.
On to the next!