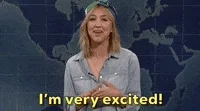 Today's question asks for something that I'm excited about.
But let me kind of fill you in on something: I've been in a mood since Thursday afternoon. I'm not sure what kind of mood – but it's just a mood. It was gone for most of yesterday but then it came back mid-afternoon again and I had a weird restless sleep and I can't remember any of my weird dreams (which literally never happens!) so now I'm back in a mood.
If you would have asked me last Wednesday morning what I was excited about, it was going back to work and seeing my kidlets. But after being greeted with "oh right she's back today" from the youngest, and two days of over tired and over bored and over technologied (yes it's a word cos I said so) children and the both of the other two workers not being there, that vanished really quickly.
If you would have asked me yesterday what I was excited about, I would have said using my Instant Pot for the first time. I did the water test and made dinner in it without it exploding or killing me. I'm pretty impressed!
If you would have asked me on Tuesday what I was excited about, it would have been that I had reached out to that person I was talking about a few posts ago. The one where I didn't like how we ended things and I wanted to see if we could set things straight and possibly reconnect our friendship. Because this other person was very enthusiastic about getting coffee and meeting up again (like literally 10 minutes after we started talking again it was "are you free for coffee today?" I wasn't cos I wasn't in Toronto). We made non-specific plans to meet up this weekend but I haven't heard a single word from them since NYE. And I'm not opposed to reaching out and being all "hey are you still wanting to meet up?" but after 4 unanswered texts over the span of a week, a girl's got to save the last shred of her dignity and just vent to her best friend about how this person obviously hasn't changed one single bit and how stupid I feel right now that I actually got my hopes up and thought they would actually not stand me up like is their pattern.
And right now, this is about as excited for next week's question as I'm going to get.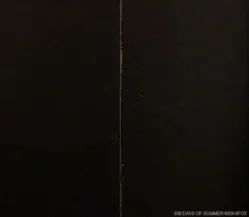 So what am I currently excited for? Hopefully a quiet Saturday at work (I'll only have one kidlet home instead of 4, and he should have a friend over so they can entertain themselves while I clean) and then for this weekend, and this mood, to be over.
What are you excited for today?
If you want to know how this all started, or want to participate, or just see the questions, click on this post.