Alright you lovely readers you, we need to talk. A blogger friend of mine (we don't need the blogger identifier, we're tight IRL) has this amazing little blog. I'm not sure if you've heard of it, but if you haven't, well then…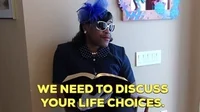 For those of you who have some improving to do, it's Fatty McCupcakes. She's one of the bloggers I have followed the longest, like three years! I love her with all of my ice filled heart.
Well, Katie (aka Fatty McCupcakes), has a Free Advice Friday series that she's just getting off the ground. And it's auh-mazing. Like she needs to be getting paid for it!
Of course, it's horrible advice! But that's what makes it so good! Some of it is good advice, while other times it's straight up bananas.
I've sent in a few questions already. I've opted for an anonymous question and my last question was just for giggles so she can link this blog (Katie love, I didn't say that in my email so feel free to link my last question!)
Sometimes you just need someone other than your bestie to be all:
So anyways. What's my point, other than to plug a friend and fellow blogger? She's only done a few weeks and she's running out of questions! So if all of you who are reading this post can click on this link right here and go to her blog and ask her a question, that would be just great.
I'm doing this out of pure selfishness. I love Free Advice Fridays and I don't want them to stop. Once you realize you love them too, then it will be like an early Christmas present to everyone!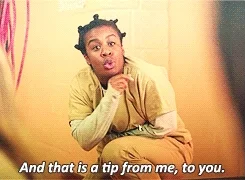 Your questions don't have to be serious, it's probably better if they aren't (my last one was about shaving legs, cos UGH what a pain!)  but she will answer serious ones too! My first one was a serious one which she answered in a private email seriously (and then got Facebook chat updates because she was already invested) and then kind of a little not seriously on her blog. She'll do that for ya. She's got talent.
If you're still here reading this post, um why? Like I love you guys, but seriously, you need to be on Katie's page asking her some questions! Send her LOTS and then we don't have to do this again because she'll have lots of material for a few weeks. Ok? I'm glad we got that all sorted out.