And not in the form of snow, so I'm kind of a little upset!
Alright, so this post is to get your opinion: how do you like to drink water?
I know, that's a silly question to ask, but I need to know! Tap water? Filtered water? Bottled? Hot? Cold? What's your pleasure?!
Generally, I like cold water. It doesn't have to be filtered, it can come straight from the tap but it needs to be COLD. Colder than just "cold tap water" but not so cold like it's been filled with ice. I have a Brita filter that I keep in my fridge. I'm 99% sure there isn't even a filter in it, but it just keeps the water cold so I can drink it cold. Sometimes I will just drink plain hot water. Boil the kettle, pour into a mug, drink. I'm very simple like that. But I'm not opposed to tap water – when I was younger, we used to drink from the garden hose. Yups – I'm from that generation.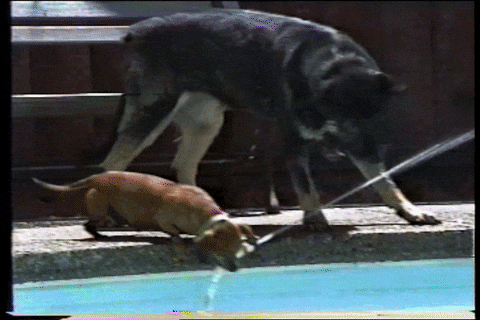 Because of my unique work situation as a nanny, I come in contact with a whole bunch of other ladies that also work for the family. Here are three of their opinions about water:
1: It's water! If I'm thirsty, I shall drink. Sometimes I get up in the middle of the night, and will just drink from the tap. It's all fine. Tap water is just as good as anything else.
2: I only drink cold filtered water. If the water filter isn't set up, I'm not drinking anything. Don't care if I'm cleaning the house for 8 hours, I'm not drinking tap water. No way. Possibly, if it's boiled water that's been chilled I just might consider it, but probably not. I will bring filtered water from the other house and keep it in the fridge so that I have something to drink. My container of water is empty? Can you bring me water from the other house so I can have something to drink? I'm so thirsty. Do you have any oranges? There's no water to drink so I'll eat one of those instead.
3: Room temperature water is best! It can be filtered or not, bottled or not, that doesn't matter. But it shouldn't be cold or hot because that's not good for your stomach or digestion. Just plain old water and not too hot or cold and I'm good.
So what's your opinion on water? How do you take it?