On Sunday, I had an evening out with a movie and then dinner (cos sometimes ya just gotta treat yo' self!) and I went to see the new Grinch movie. I was excited because I love Christmas for all its beauty and lights and things that glitter and snow and happiness and Christmas songs and *stops to draw breath* everything else that makes this season so lovely.
And I just want to say, even though I didn't think that we, as a society, needed a new Grinch movie, I actually really enjoyed it! It was everything I have come to love about animated Dr. Seuss. It is currently in 2nd place on my list of Grinch movies. Out of 3, so like that's a big deal.
1st is, and always will be, the original. I love the original. It's amazing.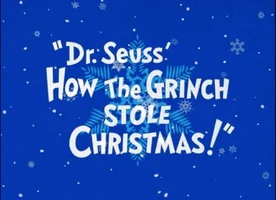 And now it's thing one:
And then it's the real-life one: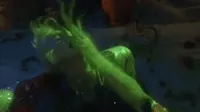 Now, I've read a few things on Pinterest and Tumblr that are not all that favourable for the new Grinch. They say he's got no bite to him. That he's just like a grumpy old man (we learn he's 53 in this version) and doesn't really embody the true spirit of the Grinch. And I do agree that once I read those comments and reflected that I can totally see where they are coming from. It's true. He doesn't live up the reputation. But that doesn't make me love the movie any less!!
Have you seen it yet? Do you intend to? What do you think about it?
If you haven't taken the time to vote in my nail art poll, there is still time! Go now and vote for as many designs as you like, as many times as you'd like. Ask your wife, sisters, or daughters, that crazy lady who lives next door. Whoever. The poll closes Friday.