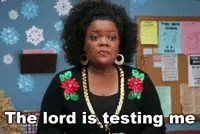 So, I'm a nanny. That's not new information for anyone unless it's your first time here then it is. So welcome if that's you.
I drive the kids all over the place using their parents' vehicles. The other day, I had to take 2nd to a hair appointment and had to take 3rd and 4th along for the ride (they are too young to stay by themselves). I honestly had 4th in the car with no shoes. She hates shoes and I had already forced her and 3rd to come off the Xbox and go into the car just to drop their sister off. So when she was starting to whine about finding shoes, I just did what any sane person would do and said "ya don't even need them bunny – go to the van without them." and off she ran as happy as could be. She wasn't getting out of the van anyway so I had no problem with it. But let's not tell her mom just in case her mom has a problem with it haha.
But that's not the point of this post.
As we were coming back from dropping her sister, we had the radio going, and we were having a singing and dancing party in the van. Which is how we do! As if I'm gonna sit in a car and not dance. Pfft! Please!
So there we were, just driving along, dancing it out as best we can in seatbelts and chairs, and then the song Body by Loud Luxury comes on. Do you know it? If not take a listen. And while you listen, pay attention to the lyrics.
Now, not only do I have a little bit of an issue with this guy being all "hell naw" over this girl he's talking about because obviously he's been waiting too long. Poor you. BUT can you imagine a cute little 8-year-old singing this?! My little hunny bunny!
Thankfully she only knows the words up to the chorus (which then turns into a bunch of gibberish it's actually kind of cute) and doesn't sing about bodies grinding on his innocence, but dang! There I am already not appreciating the words of the song (the beat is awesome though, I'll pop to it all day long in the car!) and then to hear them come out of that sweet little girl, and I'm stuck. I'm like 93% sure that if their parents knew the words to the song then they would have a problem with it. Remember, they are a very strict Catholic family. Which is all good! I just keep my Harry Potter love to myself and try to suggest other books for the older two to read, even though I know they would LOVE the HP books.
If I tell them not to sing then I draw attention to the song. If I turn it off or change the station, I draw attention to the song, if I just ignore it then I have little munchkins singing it in the backseat. It's a struggle guys.
So for all you parents out there, how do you handle that? Are you a "they don't understand it yet so whatevers" type of parent? Or a change the station/turn it off type of parent.
I'm trying to be all whatevers, but I'm not sure if the whatevers are going to happen lol.