Matt Lashoff played for the Rangers from 2003-2006. It was his first and only OHL team.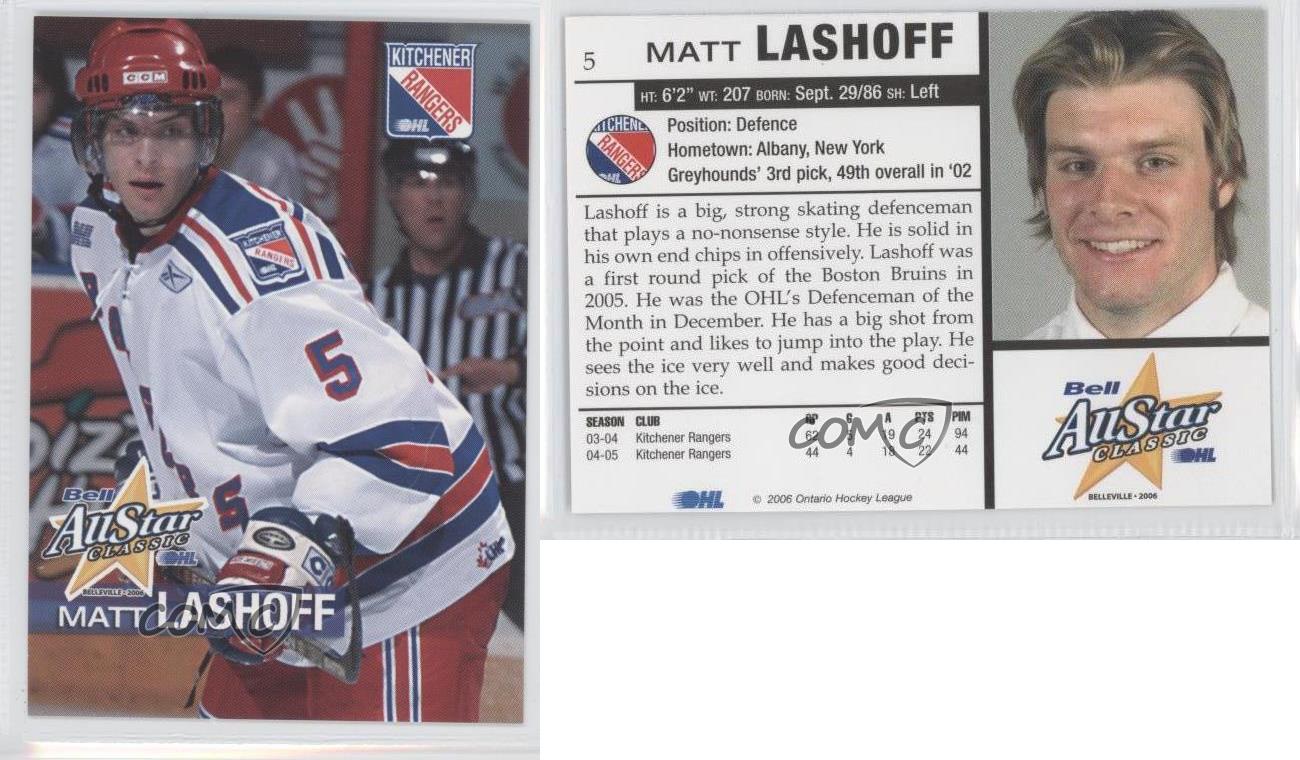 He was drafted by the Bruins in 2005 and after he left the Rangers he bounced around a little bit between AHL and NHL teams, as well as in a few European leagues. He seems to be sitting it out this season, having no team on record, but last season he was back in the AHL playing for the San Antonio Rampage.
What can I really say about this talented American? He played some decent hockey. I remember when he arrived in town because he was in the same draft as our X entry, who you're just going to have to wait to meet. My friends and I would sit on the benches lining the main hallway at school on the first day of school and we'd play "stop the rookie". After the first year, it was easy enough to get their swagger down. Especially the year that Matt arrived. This was the first season after the Memorial Cup and those rookies had the pride of knowing that literally the best team in Canada had picked them. That and they moved in packs, with at least one of them in a leather jacket. Matt and our mystery X-man (hehe) were no exception to that rule. Thanks for making the first day back to school fun, Matt!