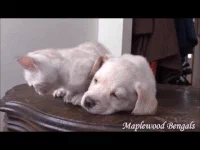 The other day I was at the movies, and I realized something kind of weird – I have "a side". Like you know how most people have one side of the bed that they prefer to sleep on (the left just in case you wanted to know) – well I have a side for life in general.
I find that since I'm left-handed, I carry my purse on my left arm/shoulder. Or, if I have my messenger bag, I wear it cross body so that the bag falls on my left hip. I also carry children on that hip too – it's a good hip haha!  Maybe I should put a tattoo on it…a Scottish thistle or something…But that's not the point! Focus, T!
Okies, so since I have my bag/purse/random child on my left side, I always like people I'm walking with to be on my right. Do you have this too? It feels weird to walk with someone on my left side. It also means that my right hand is usually one that is free from holding other things, so if I'm gonna hold your hand, it's on the right-hand side. *car keys in left-hand reaches for your hand with right hand, checks for cars in the parking lot – ok let's go!*
So back to the movies, I was with my bestest and she was on my left and it was weird. It just felt so awkward to turn to the left to say something. I cross my left leg over my right so I'm already kind of leaning to the right in the first place. And if it was a date, that's the shoulder I'd snuggle into.
This is where my weird realization came from.
Now that I'm getting to this point, I'm realizing that maybe this entire post is weird…
It's weird, isn't it?
Do you have a side?