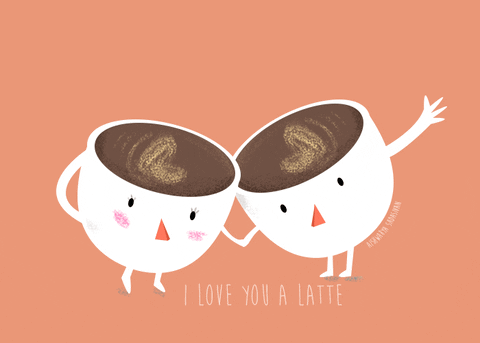 To continue on with my various Pinterest finds, I have started a new board on my Pinterest account. It's only for cups and mugs that are adorable! I would start to save them on my "cute!!" board but, once I did that a few times, Pinterest has decided to suggest all the cute mugs in existence so I had to make a new board. Hence this post! A lot of my writing time for the next two weeks will be tied up in A to Z posts, but I didn't want to leave you guys hanging. So enjoy these super *me* mugs:
Next time (not tomorrow, don't worry!) I'll do one on couples mugs, like this one:
Also, just a tiny reminder that my birthday is in 26 days.