I've been reading a lot lately. It's been amazing. I love getting into a good book. I've decided to share my thoughts on the ones I've finished since Christmas. 
Anne of Green Gables- this book was recommended by my bff-R, it was good but not great. It just wasn't captivating enough for me. I enjoyed it in the moment but would just let it sit and I'd forget about it. I worked on it for about 3 weeks before I gave up. I actually stopped reading it 40 pages before the end of the book. I honestly didn't even finish it. By that point, I had a few other suggestions (see below) and had picked up those books from the library and didn't want to carry AOGG back and forth from work one more time just to finish those last pages (2nd has a box set of 3 of the AOGG books so I was borrowing it from her). Plus, I saw the play with R a few years ago and I know how it ends, and I didn't want to read the death scene and cry so I stopped reading. I give it a 2.5/5.
Speaking of new books, when I picked the new ones up, the guy at the library was tres weird. It was my first time at that branch and I didn't see the self-scanner so he helped me at the desk. He showed me where the scanner was for future use. Then he checked the books in, looked me up and down, read the spines, and then looked me up and down again. He was answering a question I had asked while doing this. Then he held the books in his hands and kind of like bobbed them back and forth/up and down a little bit. Pretending to pass them over to me but pulled them away – he did this a few times before FINALLY letting me take the books and go. Dude – not cool!
Fight Club – recommended by Alphonso. Not generally a type of book I would seek out but it was really good! Ok, that's a lie, it wasn't "really good". It was AMAZING. I devoured it. I read it over the course of 2 days, neglecting basically everything else I had to do. Definitely one of those "why am I even reading this?! Ewww that's so gross!!" But also "just one more chapter…one more chapter!!" And then its 3 hours later and your back is twitching because somehow you've managed to contort yourself on your bed into a position that wouldn't be comfortable for anyone and you have no idea how you even managed to get into that position but if you shift jjuuuusssstttt enough to let your back relax you could read just one more chapter..which turns into 3 more chapters… I give it a 4/5 but I wouldn't read it again just because of the ick factor. Great suggesting, Alphonso. You have gained book recommendation clearance so feel free to drop some more titles for me to check out.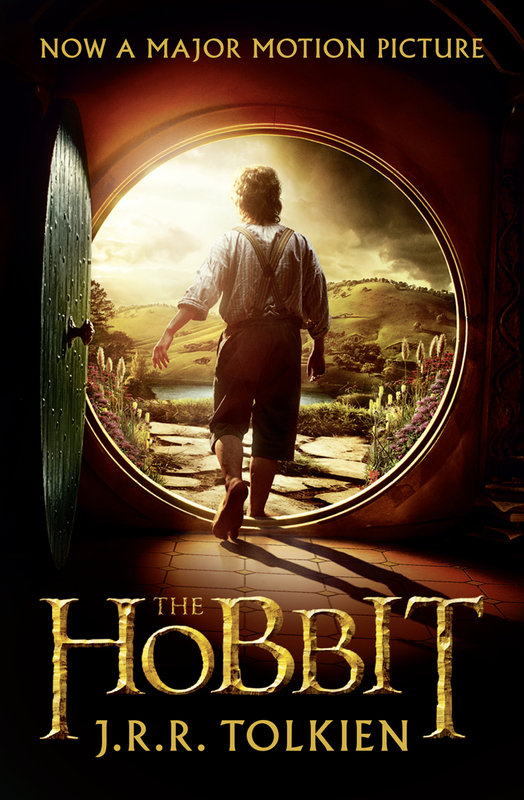 The Hobbit – recommended by almost everyone but mostly my brother and a good friend of mine, J. And I've got to say, it was just ok. Like more interesting than AOGG was but not by much. I found the way the author wrote, his sentence structure specifically, to be annoying. The copy I had was 351 pages long, and the only really interesting part was from like 180-250? The part with Smaug. And no, that's not because of the movies. I've watched them all once, and I literally had to ask questions through all of them. It just wasn't interesting. The one super amazing part of the book was in chapter 10, though. The dwarfs were just getting out of the beer barrels after being in the river and the one is all angry because he's soaked from the river and he's all bruised and cramped and Biblo was like "are you alive or are you dead?" I literally had to put down the book and laugh because in my mind all I could see was this:
LOL I'm seriously sitting here giggling to myself just from finding and posting that picture. I give this book a 3.5/5 and it only gets that much because of the giggling that was produced by making the connection to The Hangover. The Japanese student who was in the kitchen making his dinner while I was reading that part must think I'm insane.
As for the Monica Furlong books recommended by Creativerational, I tried! I found Coleman and tried to get into it but it didn't work. Maybe I wasn't in the right frame of mind? Is there an order to them? I'll keep them on my list and try again.
Now that I have finished those books, I'll be switching to audiobooks for a little bit. I'll be picking up a few at the library this week. Over the summer, I taught myself how to crochet and made a baby blanket for my friend. She loved the blanket! So much so that the first picture of her little baby coming home from the hospital was the baby with my blanket over her! ❤ ❤ ❤ 4th saw this picture and now has demanded a blanket of her own. So I've decided that I'm a sucker for punishment and will now be making FOUR full sized blankets for my kidlets. I plan to have all 4 done by Christmas, which is totally doable. So I will listen to the audiobooks and crochet or knit away and then 4th will get her blanket and the other three will get a blanket as well.