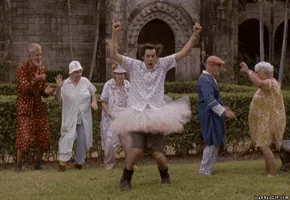 There have been quite a few things in my life that I've been proud of and today we are going to celebrate a few of them.
Graduating from university with my first undergraduate degree. I was so unbelievably proud of that moment. After the first year, I was on academic probation and had to work so hard to get myself to a place where I could graduate with the double major that I wanted and with honours. Even after my advisors told me to drop the more demanding subject.
Going to South Korea for the first time, alone. The flight my school had booked had a few stopovers and every time I got off that plane I was about to turn right around and go home. I flew from London Ontario to Toronto, to Chicago, to Seoul. And each step of the way, while sitting in the various airports, I was considering buying a ticket back home. But I went and it was an amazing experience that I am so glad that I had. I definitely would not be the person I am today if I had given into my nerves and went back home.
Taking the leap to leave teaching and find something that made me happy. That was a really difficult choice. It meant leaving behind all the years of education I had (while still paying off pesky student loans which will probably haunt me until 5 years after I die!) and choose something else. I love my job right now, even if some days the kidlets drive me absolutely insane. It's worth it.
Leaving teaching also pushed me to start this blog. Which is honestly one of my greatest accomplishments. I didn't start it to have any followers or anything, but look how it's grown!! I've made actual friendships here in my little community, and have developed more of a writing voice (if only I could use that to write the book I've always dreamt of writing…). I'm glad that my humorous posts actually come across as funny to some people. I've never stuck with anything for so long before or with such a passion. So I'm super proud of that.
What are some things you are proud of?
This post is part of my 30 Days of Writing Challenge