It's time to crack open your advent calendars at home, and it's time for the 2nd annual No Love For Fatties Advent Calendar. 
Last year, I focused on music, and this year I'm going to focus on movies. I know – totally generic but whatever. I love Christmas movies!! And more so, the classics, the originals, the super obscure ones that I grew up watching on old VHS that we taped from the tv (yeah we totally did – don't pretend you didn't either!). Each day, there will be a post featuring a new movie that I enjoy watching. Maybe next year I'll do something a little more original
Please note: there will be LOTS of gifs used so if you find them annoying, you have been warned.
Today's movie is: A Muppet's Christmas Carol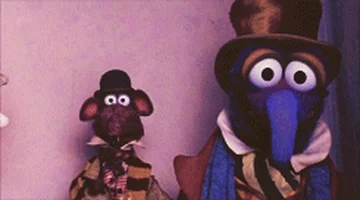 That is probably the face ya'll are making right now. Especially, since yesterday I went on and on about how much I disliked this story. And ya know what? My dislike started with this movie! I want to avoid as much hate mail as possible, but let me be frank: I hate the Muppets. I don't like them. They are creepy and stupid.
But ya see, the rest of my family loved this movie. So when Le Brother and I were younger, we had to watch it every Christmas because I was the odd-man out. Being forced to watch these stupid little puppets make me hate them even more than I already did and then, by proxy, the story of A Christmas Carol.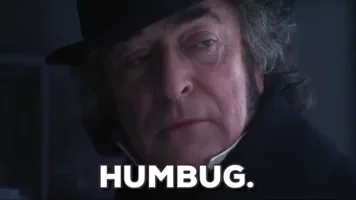 It's a vicious cycle. And it also means that it's technically "not Christmas" unless I have been forced to watch it.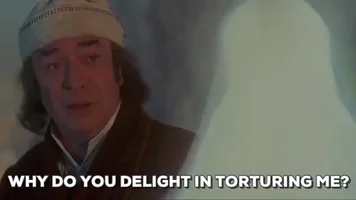 Thankfully, as an adult, I get to just walk away from movies that have creepy singing vegetables (not Veggie Tales though, let's be clear: Silly Songs with Larry rocks my socks).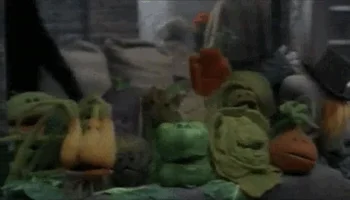 I bet you can guess that I will not be leaving a link to this movie. All the best if you want to watch it. I certainly won't be!