Is anyone alive today? I'm not sure I am. 
I literally woke up out of a coma. My muscles are killing me guys. Trying to watch 4 kids in a crowded mall for almost 2 hours and then walk an hour and a half so they can get candy from strangers took a lot out of me.
Like I said yesterday, this was the first time I would be trick-or-treating in about 15 years. The first house we went to, before the mall, was the super awesome lady across the street from where I work. She even gave me candy! My night was a success. I didn't need to do anymore haha. But that wasn't an option.
I did get all the peanut items from 4th while we were in the mall. 3rd has allergies so 4th made sure to open her bag for me every time she got one. At the end of the night, I had a grand total of 8 pieces of candy in my little hippo bag. It was awesome.
I did have to warn the kids not to eat any unwrapped or already opened candy. Why is anyone giving unwrapped candy?! WHY. I was also told by one of the other parent's there about pot candies…I took her warning and thanked her for it, but also wanted to kind of be like "if anyone had sugared candies full of pot, I'm sure they would not be wasting them by handing them out to little kids…" What a world we live in….
But today…today I feel like jelly and just want to curl up into a ball and never move again. Which isn't an option, but it's the second day I've felt like this since Monday lol. I better not be getting sick. In an attempt to get into a hot shower and my bed faster, I didn't even go home with the family. We stopped at the house where I live to show their grandmother the costumes, and I just gave the keys to the van I was driving to one of the parents. I had my phone and my wallet in the candy bag I had so I just called it a night. But that means that my coat, umbrella, my real bag, my headphones, a sweater – all are still at the other house. I am praying that it doesn't rain while I'm walking over there.
Because I think the whole world needs to appreciate the Canadian Prime Minister a little more, here he is, our own personal Superman!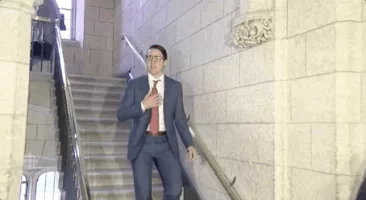 You're welcome, world!
Oh, and also: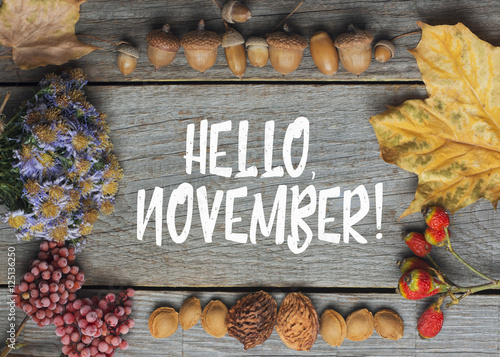 It's the first today, obviously, and I'm left once more wishing I had planned to do NaNoWriMo and start work on my novel. One that I want to write, but have no starting place, storyline, or real goal in mind. Maybe next year!