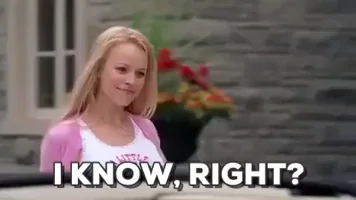 Ladies and Gentlemen, an actual conversation from my weekend!
Well, it went like this:
T is out for lunch with her parents and their church friends. One lady T dispises is there, she hears her talking to T's mom about T. T gets up to pay her bill at the end of the meal. Lady is also at the cash having just paid for her own meal. 
Lady: You look stunning!!
T: Thank you! I know!!
Now, listen up peeps. I'm not like really that full of myself, but I do like to acknowledge when I look pretty slamming. And honestly, on Sunday, I was slaying. I'll admit it. Not gonna hold this back. While I did love myself before I started this job, having to run around after 4 kids and 2 dogs takes a toll on a person's body. And that toll means mine has gotten smaller. And I'm not afraid to embrace how it looks or how I feel in it.
It's not like I was wearing anything to push that fact, just a dark top, long flowy sweater, some skinny jeans and boots – it tricks the eye into thinking there is more of a shape there. But I also carry myself with much more confidence. Plus the added boost with the new hair. Some days I have Tyra level confidence.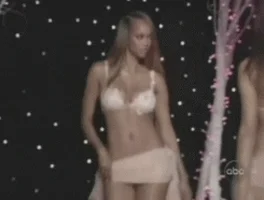 And maybe just a little bit of smugness because this lady wanted me to meet her grandson and marry him but thank the sweet baby Jesus one of my oldest friends did instead. They are perfect together. And now my friend is related to this lady and not me (I sound horrible today…I'm sorry.)