Of vital importance 
Vladislav Tretiak is amazing.
He shouldn't have been pulled from net in the 1980 Olympic games against the US.
I am a firm believer that the Soviets would have won if he was left in.
I need to be friends with anyone who takes a hockey puck to the face as a child and still wants to play hockey, aka him.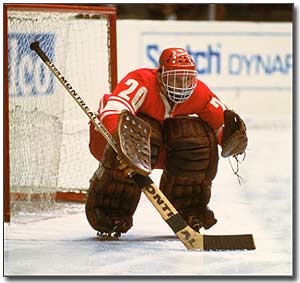 I may have spent my morning rewatching the movie Miracle on Netflix…I love it…I can't get enough…but then I get angry because how dare Viktor Tikhonov pull Tretiak from net after only one period. It's been an emotional afternoon after that….every single time I watch it I get angry. 
For my previous feelings on this movie, and of course, my Tretiak, feel free to read this old post which was written while on a caffeine high.