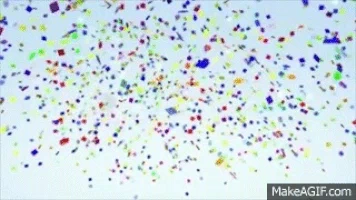 Alright, folks! Here it is!! My very first giveaway!! I know you are super excited, and so am I.
Let's get right into it since you are probably just itching to see what I've got for you!! 
A set of five dotting tools and three brushes! The dotting tools are double sided so you are getting 10 different sizes of dots on them. These are the exact same tools I have been using in all my nail designs up until this point (only brand new!) Any of the nail art designs you've seen on this blog, plus literally thousands of other designs can be made by using these tools.
Now, Giggling Fattie, what do I need to do to win these tools?
Well – I am glad that you asked! All you need to do is help me decide what my next nail design should be! Seriously, guys, I am so bad with making my own choices…whoever decided that I am an adult was greatly mistaken. I've narrowed it down as far as I possibly can.
From the pictures below, select one template design plus two colours of polish. Each suggestion in the comment section below will win you an entry into the contest.
For example: 7C, 26, 1.
Want to suggest more than one? You go right ahead! No limit on entries – just make a new comment!
See? Easy peasy lemon squeezy!! And now for the templates and the colours! I even added in the actual colour name in the caption because it's super hard to get an accurate picture for some of the colours. Picking a light and a dark colour will probably work the best.
This slideshow requires JavaScript.
This slideshow requires JavaScript.
Best of luck to all of you who enter! Each entry will be placed into a bowl and the winner will be drawn next Sunday in my tutorial video right before I use your suggestion for my nails. I will then post the video as my next Nail Art Sunday post, the winner will be revealed and contacted for shipping details.
Contest closes Sunday, August 20th at 11:59 am GMT.
Due to shipping concerns, the contest is only open to addresses in Canada or the US.