Have you ever played hooky from work? I have. 
Twice actually. The first time, I was 17, it was November. I worked in retail hell, and my new manager was horrible. If ya'll remember, I grew up in a hockey town. The Kitchener Rangers went to my high school and I was as close to a rink rat as I was going to get (have I explained the differences between rink rat, puck bunny etc?). So anyways, there was a special game going on, and at the last minute, I got ice level tickets for it. Ice level is where you want to be!! Not only was I at ice level, I was right at the corner on the right side of home net. This is the perfect place to be!
This game was part of a friendship series that happens every so often between the Russians and the Canadians. A few people from the Kitchener Rangers were on the Ontario team that the Russians were playing and I was going to see them. But I had to work that night. So I called, and lied, and said that I had been at my uncle's place up north and was currently snowed in. My new manager accepted the lie, although I'm not sure he really believed it. I just hope that I wasn't on tv that night…laughing as the one hockey player who fell asleep during my presentation in school the previous week got smashed into the corner by a Russian at least twice his size…
Anyway! The next time was last week. On Wednesday. Instead of being at work, I went to my very first baseball game!!
Yes, that's right. I had never been to a baseball game before. Has the shock and horror subsided? This is Canada – if it's not on ice, and if people can't possibly get their throat slashed my long knives attached to shoes, I'm not interested.
I wouldn't exactly say that I was playing hooky. Does it count as playing hooky if your boss texts you while you are already at work and says to go? She was given 4 free tickets and I was basically forced to go. I tried to get out of it, saying it was ok, to at least 3 different people who told me to go, until I finally caved and went.
The tickets were given to the PSW here at the 2nd house, myself and then a cousin of my boss who lives in the 2nd house as well. The PSW and I went (first time on the subway here in Canada) and met up with the cousin downtown.
The first thing we did when we arrived (an hour after the game started), was to get some food. I immediately text my brother "quick: the rules to baseball are…" and he never replied. What a loser face.
I got to the counter to get a drink and ordered a bottle of coke – which was six fudge muffin dollars!! Like I can get the same thing from a fast food place for less than $2. But nooo $6!!! And then, if that wasn't bad enough, the dude behind the counter took the lid. Like he opened it and kept the lid. Why?! Why?!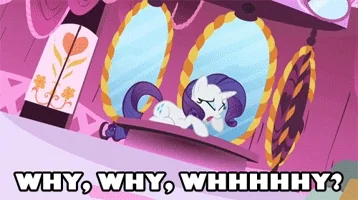 Then I wanted a little snack so I got some pretzel bits. They were delicious! Especially dipped in a little bit of mustard. But my snack ended up costing me $11 for some stupid reason. ANNNND! Oooh my gosh. AND THEN, when I went to pay, the card reader asked me to give a tip. Like this kid is literally standing behind a counter, has to walk three steps to pull a tray of pretzels out of a warmer and he keeps the lid to my drink and I'm supposed to give him a tip?! What kind of world is this?! Baseball fans – please explain this to me.
We found our seats without too much of a problem. Except that they were so high up, we almost had to stop for food and water while climbing the stairs. On the bright side, if it ever started to rain, we'd be the first to know.
The game was alright…there weren't any fights or anything. No Zamboni's. Such a shame. We arrived just in time to see the one home run that the Blue Jays got for the whole game (oh, yeah, it was a Toronto Blue Jays game!) They eventually ended up winning 4-0.
Neither of the other two ladies I went with had ever been to a baseball game before either. But at least I knew a little bit about the game. I was actually really impressed with myself because every question they asked I was able to answer – like "T, so why is he walking there?" "Because he hit the ball so he gets to go to first base." Super hard questions like that.
They are more into cricket, which I know nothing about. You'd think watching so much Downton Abbey, I would have picked up on a few things, but nope.
I did learn one thing though!! The term "7th inning stretch" actually means a stretch after the 7th inning. Like, I'm serious! I had no idea. There were girls in tight shirts and little shorts on the jumbo screens leading the place in some light exercises. Fascinating.
So yup…that was my first experience into the world of major league baseball. It was a good game I guess, but I don't think I'll be going out of my way to get tickets for another game anytime soon. Can't wait for the fall when hockey starts up again. Maybe my boss will be gifted Leaf's tickets? *fingers crossed*