Happy Halloween Monday!
Lately, I've been thinking…that there are a lot of hippo Halloween pictures and I refuse to just pick one for this post!
Lately, I've been feeling…so very very excited and happy! Ad overwhelmed and blessed and amazing!
Lately, I've been wanting…a confirmation email from a lady, and a package to come in the mail!
Lately, I've been doing… a lot of texting! I reconnected my phone today and was able to get the same number I had before I went to Korea! The lady said that hasn't happened once in the 2.5 years she's been working with the phone company.
Lately, I've been hoping…that things continue to fall into place so I can stop being so cryptic! It seems like God's plan for me all along was to come home early because everything is happening. Every good thing is happening!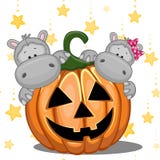 I hope everyone has a safe and happy Halloween!