Happy Monday!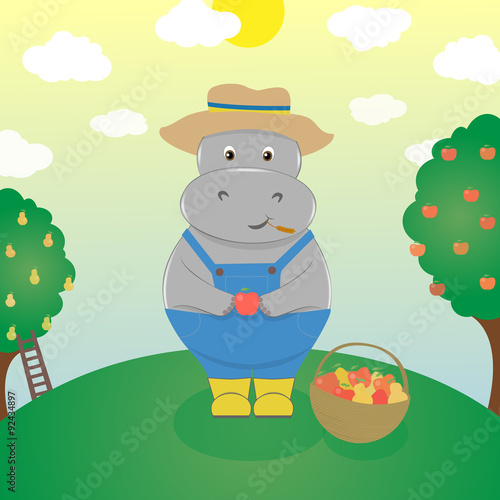 Can we just take a second and look at how cute that hippo is?! Sometimes the internet surprises me!
Lately, I've been thinking…that I only have 57 days left in Korea! When I got back from holidays and it was like 17 weeks, I was all "ggaaaahhhhh it's soooo long!" and now it's like 8 and I haven't done a single thing on my "to do before leaving" list. NOT A SINGLE THING! Although in my defense, I spent 6 consecutive Saturdays at the dentist and it was too hot and humid to breathe. And I attempted to make it to Han River, I got to the subway station before having to turn back around and head home because I was sick. So that counts right? Kinda?
Lately, I've been feeling…lethargic. Perhaps it's because I spent all day inside yesterday and it was raining all day, and I have been over sleeping because it's the long weekend and I've had no early morning plans, but today it's dragging..and only 10am haha. I was going to go grocery shopping this morning but then was like "meh, why do today what I can put off until tomorrow?"
Lately, I've been wanting…to start packing. I have been putting it off waiting for the weather to change so I could ship home my summer stuff. But tomorrow is suppose to be 28 degrees…I am seriously waiting for my fall weather Korea!
Lately, I've been doing…some serious bounding with my NET friends here. My book club and my D&D group seriously overlap and it's been great getting to know them all so much better. I will definitely miss them all so very much when I'm gone.
Lately, I've been hoping…to get back to the Mexican restaurant I was at on Saturday. It was literally the best Mexican food I have ever tasted. Sure it gave me super weird dreams (or at least I will blame the dreams on it) but omg! I'm starting to drool just thinking about it.
Weeks until my contract is over: 8