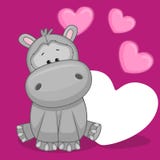 Happy Monday folks! This week's Life Lately is dedicated to all things WordPress. 
Lately, I've been thinking…how lucky I am to have my blog. Aside from a few super duper frustrating incidents, WordPress has been a great place for me this past year. I have met new people, made new friends, .and become emotionally attached to quite a few bloggers.  It's been a great place for me. This has been a difficult year for me, being away from home and all. I'm pretty sure that if I didn't have this blog as my safe place, I wouldn't have lasted so long.
Lately, I've been feeling…frustrated with not being able to control certain aspects of my blog. I might be able to control them if I started self-hosting, but let's be honest: I can barely post on here without screwing things up (this weekend being a perfect example of a password post being emailed out as a public post) let alone doing self-hosting!
Lately, I've been wanting…to thank all my readers again. I've just reached over 500 posts, and have been notified of my 1 year since joining WordPress (which was after I started this blog) and without you all I probably wouldn't have kept with it. Now that I have created the habit, I think I could continue this on for a long time. And that really makes me happy. And its because of great people like you 🙂
Lately, I've been doing…some testing on my blog. I started to follow my own blog to see how my posts appear once I post them. In the reader there are some issues with pictures so if that happens just open the post on my actual blog. Also, if you have contacted me about the Giggling Followers password posts, they don't ever show up in the reader BUT if you set it up to have my posts emailed to you, they do show up in your email so you can be notified that way if you so wish 🙂 You will still have to open the post in a browser and enter the password though.
Lately, I've been hoping…that there isn't a glitch in my comments. This has happened before and it's so freaking annoying!!! A few fellow bloggers have been having issues as well lately and one mentioned their comments. I paid attention to mine all weekend. The spam program has "protected my site" from almost 30 comments in as many hours. Now, I'm going out on a limb here and saying that not all of those were truly spam. I average about 1 comment per day with this program, so I can't believe that all of them are seriously spam.
The last time this happened, I emailed the happiness engineers (who never make me happy btw) and they said that I can control which comments go to spam by visiting my spam queue and selecting "approve" or "delete". Well that's all great unless the comments don't go to the queue at all.
Weeks until my contract is over: 9! NINE!! Single digits!!!
If you have commented on this post, or any other post, and I don't like or reply to it within 12 hours, email me the comment at noloveforfatties@gmail.com, or go to my Contact Me page and let me know. I love reading your comments and connecting with you all, and don't want to miss what you have to say 🙂