149 years and still going strong! Just goes to show how amazing our health care system is!
I know it's still a few hours too early for any Canadian time zone, but it's Canada Day already here in South Korea!
For the past 2-3 years, I have been spending this week in Ottawa with my brother. It just worked out perfectly with the end of the public school year – I would take the last day of classes off, and drive to Ottawa, spending usually 5-7 days with Le Brother enjoying the city. And planning to leave either June 30th OR July 2nd, to try to avoid all the crazy traffic on July 1st.
Since I am missing this regular trip this year, I thought I would share a few of the places that I am missing the most today (all pictures taken from google, all pink letters open into new links)
Zak's is basically a hole in the wall, 50's inspired dinner. The food is greasy, the portions are way too big, and it's the most amazing meal ever. Pair it with one of their amazing milkshakes and you don't have to eat for the rest of the day! The best part is that if you don't finish everything they pack it up for you to take with you – EVEN THE MILK SHAKE! (which initially you get a full milkshake glass PLUS the metal mixer cup which is still half full)
Just a few minutes walk from Zak's, the Byward Market is a great place to walk off the huge amount of food you just consumed. I love slowly strolling through this market and seeing the new vendors outside every year. I usually don't buy anything, but last year I bought a few hand made headbands. A few years before that, a handcrafted wire bracelet with my name spelled out with the wire. I got to watch the artisan make it right there since my name is very unique.
3. Beaver Tails
For anyone who hasn't ever had a Beaver Tail, ya'll are missing out! It's just a fried piece of dough with toppings, but it's sooooo yummy!! This is in Byward Market as well, so the best idea (after 6 years of trying to fit it all into one trip to the market) is to eat only half your food/shake at Zak's, walk around the market, get a beaver tail, eat it while walking back to where ever you were lucky enough to park your car while finishing off that milkshake, then eat the rest of Zak's food at home.
Beaver Tails come in many different varieties, although I am really partial to just the classic which has cinnamon sugar butter on it. Simple and delicious. The rest are far too rich and sugary for my tastes, but I might try the savory option the next time I'm buying a Beaver Tail.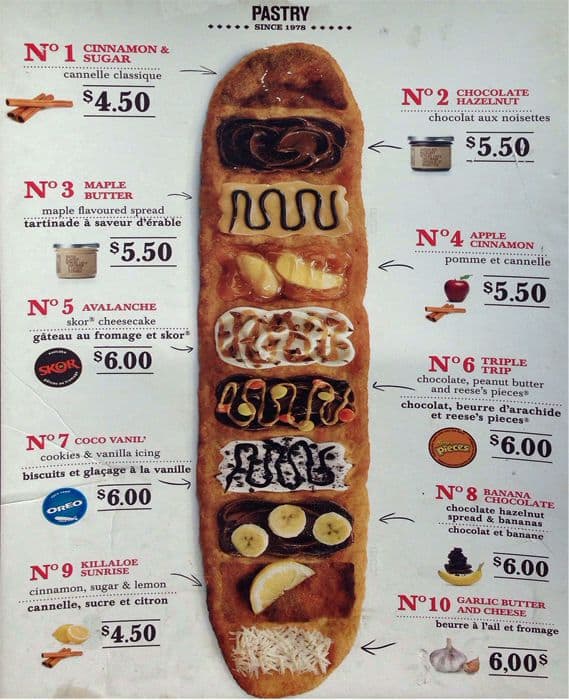 4. Museums
In Ottawa there are so many amazing museums. I've been to all of them, multiple times but I never get tired of:
Just from personal experience, The Museum of History (formerly the Museum of Civilization) is a snooze fest, but that's just me! You could enjoy it.
5. Tours
Of course what trip to Ottawa would be complete without the many different tours you can take?! I highly suggest:
Parliament (it's free ya'll and you get to walk around the grounds by yourself after)
Lady Dive Tours (on land and water, in the same vehicle)
I'm sure there are many many other tours, but these are just the few that I have been on.
---
These little lists don't even begin to cover all the amazing things you can do in Ottawa all year round. There are countless other museums and galleries you can see, festivals to take part in, parks to just chill and have a picnic. It's a great city! I love my visits there with my brother.
Let's just end with a quote from President Obama, who has been in Ottawa this past week.