For today's installment of my alphabet travel bucket list, we actually leave Europe (shocking I know) and travel on over to Australia. 
Flying Fish Cove is the capital city of Christmas Island. Now first of all, a country called Christmas Island?! Who wouldn't want to go there? Is Santa there during the off season? What about the elves? Secondly, it's beautiful ya'll! I normally don't go for hot tropical places, pitch me a tent in some mountain is more my style, but pass on over the SPF 100, and a parasol, and let's go!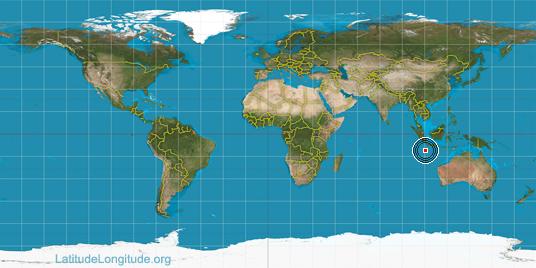 To be perfectly honest, before I started making my list for this challenge, I had no idea that Christmas Island even existed. What's even more embarrassing, I didn't even know where it was until I opened my laptop this morning to write this. I just looked at my calendar which said "Flying Fish Cove – Christmas Island" and went to google. BUT anyplace that is Christmas, where I might have a chance to meet Santa, and which has to close roads due to crab migration is an alright place by me!
I couldn't really find a tourist website like all the previous cities so far, but check out this webpage for some more information. http://www.visitcapitalcity.com/oceania/Flying-Fish-Cove-Christmas-Island