Well obviously me! Hot Mess (referred to as HM below!) over at Hot Mess Memoirs was kind enough to nominate me for a few awards she has recently received herself. I love getting awards, it makes my head grow a few extra sizes as I sit here and think "man I've got awesome people in my life who think I'm awesome!" 
It's been a while since I have completed one of these in full, so I think I will actually do all the steps this time! Here we go!
First the rules:
1. Thank the person that nominated you and include a link to their blog.
2. Nominate 7-14 other bloggers for the award. Link to their blog and let them know!
3. If applicable: Answer your nominator's questions and ask 7-11 questions to your own nominees.
4. If applicable: Share 7-11 facts about yourself.
HM: thank you so so so so much for the nomination! I haven't been following your blog for very long but it's a super fantastic one! Each day filled with new crazy adventures! I'm not sure why but this thank you picture had to be used – look at that smile….what is he up to?!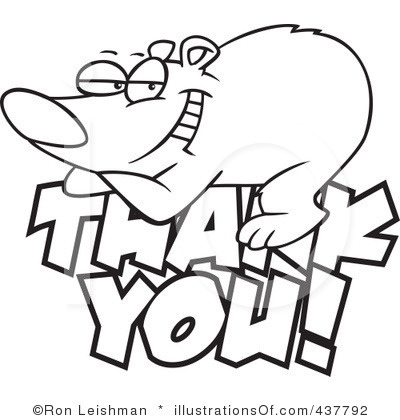 7-11 Random facts about me:
I have never had a pedicure
One night in university, after a night of drinking with friends, we didn't hear from one guy for 3 days. He didn't show up to work the next day, and we thought we had lost him and decided to make up crazy theories about what happened until he turned up. He was fine.
I can rotate the baby toe on my right foot so it goes in circles – makes my brother laugh every time.
I've broken my baby toe on my left foot twice, so no more circles for it.
Despite getting acrylic nails as early as 13 years old, I didn't have a regular manicure until August 2015.
I'll be getting my 2nd regular manicure, and first in Korea, today! (hopefully! I'm leaving after writing this to find a place)
Growing up, I was that kid who was the only one in the neighbourhood with a swimming pool in their back yard.
I spent 8 consecutive summers being a camp leader for a week long sleep away camp put on by my church for kids. The song "I am slowly going crazy" applies to me after this experience.
I have a scar on my thumb from when I was cutting potatoes with a knife, and the knife slipped and caught my knuckle instead. It was so deep that even after like 12 years the scar is still there.
My dad bought me my first hockey stick when I was 7. All the boys in the neighbourhood would play in front of our house and I wanted to play but I was left handed and no one would let me use their stick. So he showed me how to tape it and bend the blade to make it just how I needed it. It was the only left-handed stick out there!
Even though I'm almost 29, I am still very much a Daddy's little princess.
Questions from HM:
You are allowed 1 item on a deserted island. It must cost less than $5. What do you choose? 

Vasaline!! Lip chap, moisturizer and hand lotion all in one! Plus, it's flammable so it will help to start fires. 😉 oooo yeah! 

Can you tell me a joke? 

I can tell you a joke a 2 year old told me: Knock knock, who's there, potato (it literally stops there. nothing after potato, he would just giggle and run away). 

Who is the most famous person you've ever met? The most famous person I've actually talked to would be Craig Kielburger. He's the founder of Free the Children, and he came to my school when I was in grade 12. I had a school girl crush on him ever since grade 9, so when he was there it was like the best day ever!! for my teenager self. Other than that, I once stood about 3 feet away from Ludacris at the airport while waiting in line for security. Although I'm not sure that counts, I picked that line because his body guard was hawt and tattooed and if I was going to stand in line for like 30 minutes I wanted to look at his hot tattoos. And I didn't know who Ludacris was until he left for another line and the guy in front of me was like "OMG DO YOU KNOW WHO THAT IS!!???" 
Wine? Beer?  or Whiskey? You are allowed to say all 3. 

I don't actually drink so I would have to say none? But when I used to drink I loved whiskey sours, and I'm part Scottish so I'll say whiskey. 

For the women: Donald Trump, Wolfe Blitzer, Wayne Newton. For the men: Star Jones, Hillary Clinton, Chelsea Clinton. You have to screw one, marry one and kill one. Go! 

It says a lot about my answer that I had to google both Wolfe Blitzer and Wayne Newton. First, kill Donald Trump. Obviously. I'm thinking, that I'd probably marry Wolfe Blitzer, and screw Wayne Newton?…..only because I saw the pictures of Wayne now and I don't think I could be married to that face….that's mean isn't it? Omg it's so mean! I'm a horrible person! 
Questions for my nominees:
What is your favourite thing about blogging/the blogging community you have?
Have you ever broken a bone? If so, tell us the story!
Do you have any interesting scars and/or birthmarks?
What is your favourite meal to eat?
What is your morning routine?
You are given $100,000, but can only spend it on things that start with the first letter of your first name. What do you buy?
You get trapped in a store of your choice over night. You're not in any danger and you won't get in trouble for anything that you do. You can't take anything out of the store when you leave in the morning. What store do you pick, and what do you do all night?
On to my nominees. Like always you are free to accept or decline. There are no hurt feelings on this end if you choose to pass it by.
Hot Mess Memoirs: HM, I know you just did this, but I'd love to hear your answers to my questions! You don't have to do the whole thing again haha!
Since I've started this Friending February thing, I think the rest of my nominees will come from the new people I've started to follow this month. I opened my follower's page and really just picked every other one until I had 6. These are all different blogs content wise but very interesting! Head on over and check them out!