Admit it! You sang the title 😉 hehe!! Decaffeinated, de-lovey doveied me is back!
Ok so I have honestly never seen that music video until today and all I can say is …wow…
Today's Daily Post Prompt asks us to explain our first name. Now, I can't exactly do that so I've decided to answer it by kind of writing around the issue.
I've explained the name of my blog a few times on my site, so I'm not going to write about that, and for a BloggingU course, I also talked a little bit about my name. I can't tell you my first name. Like I could, but for right now I'm keeping that part of me secret. I can tell you:
My first name starts with a T 😉
It's usually a short form for a more common name, but no I don't have that longer name.
It's spelled differently. My parents decided to change a letter in the middle of it to something "more original". Thanks parents – I really love explaining it every time someone reads my name for the first time. Watching them struggle does make me giggle, but correcting them is a pain.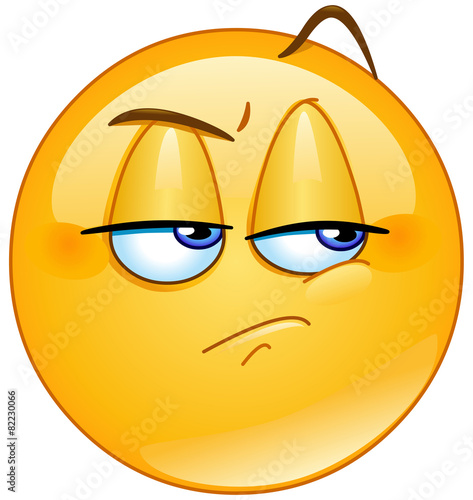 4. I googled my name once a few years ago and it means "third". Don't know if that makes any difference or not but there ya go.
As for the rest of me: my middle name is where it's at! My middle name is the same as my grandma's middle name. I had a special connection with her. Her birthday was April 14th, mine is April 15th, both red heads, both left handers, both strong opinionated women! Although she passed before she could see me become that. My favourite aunt also has the same middle name.
My last name is German, and means "little corner" according to my brother.
Now for something just a little extra, I LOVE naming things. Everything I have has a name pretty much. So I thought I'd introduce you to a few:
I've named my wig: Doris. My GPS was Lola – she was a show girl. With yellow feathers in her hair and a dress cut down to there! She was a sassy GPS. (Bonus points for singing that too!)
If you haven't read the book How to survive a garden gnome attack, I highly suggest it. Aside from being hilarious! This book is also extremely educational and may just save your life.
I bought this book for Christmas one year, and instantly became obsessed with garden gnomes. I have kind of an addictive personality, but this isn't the place to talk about that. That spring, I went out and bought this cute little guy:
Sure he looks innocent, holding a baby deer and all, but ya'll I swear he's crazy. He's training that fawn to attack when it's old enough! His name is Ichabod the Sunshine Man. Our flower garden was pilfered this past summer – one night someone decided they wanted to take all my my mom's solar lights, and this little fairy glowy ball thing on a stick. I get home from work and race to the front once I heard!! They left Ichabod alone. He's so scary, thieves won't even touch him.
The next picture, he doesn't have a name. But he is so cute!! A coffee mug I bought myself. If you have any ideas for a name, I am open to suggestions. He's back in Canada right now with the rest of his gnome brothers, but he's wrapped up tight in a box. He's not a threat to my family don't worry.
Next is Alfonso! My bff, R, gave me Alfonso for Christmas last year (2014). I took her to see Anne of Green Gables in a small theatre production that a friend of mine was in, and she gave me this ADORABLE pink hippo. Ya'll know how much I love hippos! He made the trip to Korea with me. He approves this message.
So the next pictures are my cars. This is my first car. I paid cash for him, and didn't need a loan. I was so proud of myself.
How cute right?! Yellow, 2 door, ADORABLE! Fit my personality perfectly. My parents came with me to check him out, and I asked my dad what he thought of it. His response was "does it matter? you've already made up your mind". I wish he would have been a little bit more honest. After paying $3200 for him, I had to put at least that much back into him over the next 2 years for repairs…. but daddy was right, I had made up my mind. I was in love and had to have him.
His name was Chester. I wanted to name is something girly like "the yellow canary" but I worked with teenage boys and one of them, my Baby D (his name starts with D!), decided that it had to Chester. So Chester it was. Baby D was like my little brother and I had to listen.
Baby D also named my second car. After a winter of having to start my car with a jump-box every single time I started it, and replacing the battery 3 times over the course of 2 months, Chester had to go. It was a sad day, but it had to happen. I needed a reliable vehicle since I had just gotten onto the supply list for teaching and would be driving, a lot. And I didn't really feel safe in Chester in the winter on the country roads. So I traded him in and upgraded to this beautiful thing:
Oh-my-word I loved this car. Whenever I buy again, it will be a Santa Fe for sure. I loved him! I had this car for 18 months and no zero problems with it. No repairs, aside from normal things. No problems driving in the snow in the winter. It had all the extras I wanted and even more extras I didn't know about when I bought it. I kept finding new things even up to the time I sold him.
Again, yes it was a boy car. And again, Baby D named him. This time I had a choice of names though. See how he has that bug shield on the front? Well, Baby D said it looked like a mustache so it had to be a guy's name and it had to fit someone who had a mustache. I was given the choice of Ned Flanders or Tom Selleck. So Tom Selleck it was! Not Tom – Tom Selleck. It broke my heart to sell him back to the dealership when I left for Korea. Especially since what I got for him left me $3000 short on what was left on my loan! But when I return, I know that I am a Hyundai girl for life now. And will always buy from an actual car company dealership NOT from just a second hand dealership like with Chester.
Well there ya have it – another look into my little slice of crazy 🙂 Enjoy your day Giggling Followers (and non-followers! But if you're a non-follower what's stopping you from changing that?! This could have been delivered to your email ;)) I'm getting that snack I didn't get yesterday!